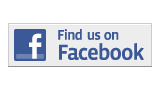 ---
Arts and Entertainment
Beck's New Album Goes With The Flow
By Angela Martoccio
angela.martoccio001@mymdc.net
"Put your hands on the wheel, let the golden age begin," singer and songwriter Beck Hansen sang on the opening track of his 2002 masterpiece, Sea Change.
Sea Change was the direct result of Beck's broken heart—twelve aching songs about melancholy and loss that were inspired by the discovery that his fiancée of nine years had been cheating on him. He turned his devastation into an album that makes heartbreak sound lovely and almost alluring.
The album continues to rank high not only on several "greatest albums of all time" lists by various publications, but also on lists of best breakup albums—albums that are about the dissolving of relationships, emotional turmoil, loneliness and hardship. It sits next to other albums such as Fleetwood Mac's Rumours, Joni Mitchell's Blue and even recent albums, such as Adele's 21 and Jack White's Blunderbuss.
Breakup albums tend to stand out in artist's discographies. The work isn't sugarcoated, but stripped down and realistic, making them relatable to listeners. "It's hard for me to relate to people enjoying that type of pain," Bob Dylan once said about the success of his 1975 album, Blood on the Tracks, which was influenced by the deterioration of his marriage at the time.
Am I the type of person that Dylan is speaking of? Absolutely. I love breakup albums; so much, in fact, that I listen to them even when I'm not experiencing a breakup. Actually, I put them on when I'm not sad at all; some of them make me happy instead of depressed, and Sea Change is the perfect example of this. So when Beck announced in late 2013 that his next album would be a "companion piece" to Sea Change, I got even happier.
Released on Feb. 21, Morning Phase could have been the second part to a double album of Sea Change. Somber awakening is sewn into songs on both albums with imagery of birds and renewal, such as in "Guess I'm Doin' Fine" from Sea Change and "Blackbird Chain" from Morning Phase.
Contributed by his father, David Campbell, Morning Phase also contains the same delicate string arrangements as Sea Change, exemplified best in the opening track, "Cycle." The rest of the personnel is the same as well: musicians Joey Waronker, Smokey Hormel and Roger Joseph Manning Jr.
Beck reportedly listened to 1960's and 70's era California bands such as Crosby, Stills and Nash for the making of Morning Phase. This influence can be observed through the acoustic, folky sound that resonates off each track. This is where the album differs exponentially to Sea Change—it's lighter and more positive. Allusions to sunrise and daylight, such as in the songs "Morning" and "Waking Light," make it more mellow and mature in contrast to the darkness of its predecessor. In the twelve years since Sea Change, Beck has taken a breath of fresh air and sounds more serene than ever.
More Arts and Entertainment Articles
---