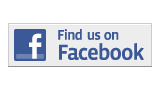 ---
Arts and Entertainment
Dancing In The Streets Of Miami
By Diana Cricien
diana.cricien001@mymdc.net
The Miami Dance Festival returns for its 11th edition during the months of April and May.
The festival consists of eight events that present various genres and styles of dance throughout Miami. Delma Iles, founder and artistic director of Momentum Dance Company alongside other dance companies are hoping to inspire their audience through the art of dance.
The opening event, the Family Friendly Pop-Up performance at Midtown Shopping Center was hosted by The PGK Dance Project on April 3 at 6 p.m.
On Saturday, April 5 The Momentum Dance Company and The PGK Dance Project performed at the Byron Carlyle Theater in Miami Beach. The visiting San Diego dance company, The PGK Dance Project, is renowned for their performances ranging from modern dance to contemporary ballet.
Miami Dade College will also participate in this year's Miami Dance Festival on April 15 with The Poetry Project. The event is co-sponsored by the MDC Wolfson Department of Art and Philosophy. Throughout the evening dancers will invite audience members to read poems by local poets that are written directly on to their bodies while the poems will be synchronized to the dancers' movements.
The Miami Dance Festival will offer student discounts for the events, as well as opening several of the performances to the public for free. The festival runs through the month of May, giving locals the opportunity to enjoy and experience the art of dance.
More Arts and Entertainment Articles
---