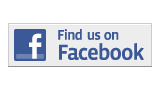 ---
Arts and Entertainment
Quirky Comedy King Delivers Gold With The Grand Budapest Hotel
By Christian Casas
christian.casas001@mymdc.net
Wes Anderson's film, The Grand Budapest Hotel was absolutely majestic.
A combination of inspiration between Hungary and Czechoslovakia that not only captures the essence of Eastern Europe in the 1930's when art was at its peak, but also takes a look at a dying world and their way of life, in a period between two World Wars. A film with impeccable comedic timing and just the right touch of utter zaniness. A simple but exquisite story which each character, no matter how minute the role, intensifying the dynamic of the entire film.
Anderson does a spectacular job of inventing places we haven't lived in by combining countries and building the fictional history of the Grand Budapest hotel through its architecture.
The Grand Budapest Hotel is set in a spa town in the fictional Republic of Zubrowka.  It is a place where wealthy old women come to be pampered. And where Monsieur Gustave (Fiennes) comes in. You might not think the man who played Voldemort would be a natural in Comedy, but he proves deft in this film.Gustave lives to please his customers, and so the services he provides go beyond simply making sure the flowers are fresh and the wine is chilled (wink wink).
We begin the film in 1985. A middle-aged writer (Tom Wilkinson) is recalling his stay at the Grand Budapest 20 years earlier. Suddenly we're back in 1968 in the hotel, which is nothing like its former glory. It is now a forgotten relic of the 1920's. The same writer (now played by Jude Law) encounters the hotel's mysterious owner, Mr. Moustafa (F. Murray Abraham), who offers to tell him his story of how he acquired the hotel. Which brings us back in time again, to the years between the wars, when the hotel looked like a strawberry-frosted wedding cake. Mr. Moustafa is now a young lobby boy.
Many famous stars get involved as the plot progresses including: Tilda Swinton, barely recognizable as an 84-year-old, extremely-rich countess and former lover of Gustave, Adrien Brody as her son Dmitri, Edward Norton is funny as a determined military police chief, Willem Dafoe is Dmitri's ultra-violent henchman, and Jeff Goldblum the unfortunate lawyer who runs afoul of him.
You'll also spot Anderson regular Bill Murray here, as well as Jason Schwartzman and, in a quick moment, Owen Wilson.
But, by the end, Fiennes makes the biggest impression with his rapid-fire delivery and dry wit that keeps the film moving along. Here's to further Fiennes-Anderson collaborations.
More Arts and Entertainment Articles
---