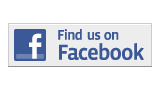 ---
Arts and Entertainment
SOULFRITO Festival Is A Fun Fusion Of Urban Latin Music And Hip Hop
By Diana Cricien
diana.cricien001@mymdc.net
The seventh-annual SOULFRITO The Urban Latin Music Festival took place at Sun Life Stadium on February 22. The event showcased a series of distinguished artists ranging from genres such as bachata with Hector "El Torito" Acosta to hip hop with performances by Busta Rhymes and NAS.
The festival began early in the afternoon with a performance by Puerto Rican songwriter and recording artist, Calma Carmona.
Soon after, local Miami band Suénalo took the stage with their latin funk. Following performances included a Latin hip-hop performance by Sensato, Puerto-rican duo Plan B with their upbeat reggaeton, and Latin Grammy-nominated salsa singer, Víctor Manuelle.
The afternoon set the stage for various styles of Latin music in preparation for the evening festivities which were kicked off by Juicy J with his version of Katy Perry's "Dark Horse."
SOULFRITO also showcased old-school hip hop artist Busta Rhymes as well as Nas who performed tracks such as "If I Ruled The World" while Ariel Cruz, a local artist, created a portrait of Nas on-stage.
The festival proved to be a success in bringing together a multicultural audience that is representative of the music industry in present-day America.
SOULFRITO The Urban Latin Music Festival is a unique event because it provides a platform for a diverse music market through the fusion of urban Latin music and hip hop in a single venue.
More Arts and Entertainment Articles
---