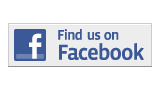 ---
Arts and Entertainment
Ultra Music Festival Rocks Miami...Again
By Karen La Spina
karen.laspina001@mymdc.net
The Ultra Music Festival, a weekend-long music festival that coincides with the the Winter Music Conference, is a celebration of various electronic music that engulfed Miami with the pulse-pounding sounds of hundreds of the most popular DJs from around the world. The event took place from March 28 through March 30.
The eight stages where the festival took place were dressed up to entertain more than 165,000 people. The state of the art video jockeying and light equipment on the Main Stage was dubbed "The Vortex". The DJ booth was plastered with huge LED screens and a massive one hung behind it, giving the show dimension. It took about a week to set up.
The festival was sold out.
More Arts and Entertainment Articles
---