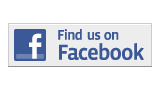 ---
Briefing
MDC Students Win Top Interior Design Awards
By Nathalie Prieto
na.prietorodrigue001@mymdc.net
Students from Kendall Campus' School of Architecture and Interior Design won the top prizes at the International Interior Design Association SunCon Student Challenge on Feb.27.
The contest required the students to design a sustainable waiting room and reception for a pediatric oncology clinic.  
Every project had to stimulate relaxation through a soothing color palette and eco-friendly furniture.
The MDC students surpassed other competitors from six different institutions of higher learning in Florida.
Cynthia Rondon took home the first prize of a $1,000.
Honorable mentions were given to Karine Mompremier and Nicole Tenhagen.
All three students also received an iPad as a reward.
More Briefing Articles
---