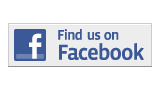 ---
Briefing
MDC's Medical Campus To Host Active Shooter Workshop
By Billyne Francois
billyne.francois001@mymdc.net
Miami Dade College Medical Campus will host the Situational Awareness: Active Shooter Training workshop on April 8th at 11:30am in Room 2121.
This workshop is open to faculty and staff only.
The purpose is to provide information to campus personnel on what to do when a shooter is inside or outside a building and when a shooter enters an office.
This workshop will allow all campus personnel to walk away with a sense of awareness, confidence and empowerment.
MDC's Medical Campus is located at 950 NW 20th Street.
Those who are interested in attending can register online at http://tinyurl.com/mcservice, enter your MDC login information to continue.
More Briefing Articles
---