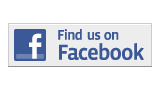 ---
Briefing
Nicole Roman The Newman Civic Fellow
By Daniela Hurtado
daniela.hurtado001@mymdc.net
Nicole Roman, an honors college student at MDC's InterAmerican Campus was named The 2014 Newman Civic Fellow.
The major award is presented to exceptional college student leaders who make the most out of their college experience by creating lasting change and to better the root causes of social issues.
Roman has worked with an organization for immigration reform, and volunteers as well as fundraises for worthy causes. Since 2011, she has served as a troop leader for the Girl Scouts of America to help build leadership skills.
She has volunteered with the TECHO U.S. organization and is now undertaking a new project called "Boundless Books," which aims to construct a library in a slum of Paraguay.
Top students from around the nation are recognized as being among the finest student civic leaders in the nation.
The nominee is chosen by the president of the college who can pick only one student for the award.
More Briefing Articles
---