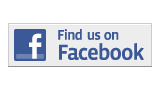 ---
Briefing
Westway Electric Supply $1,000 Scholarship
By Zeinab Noureddine Vasquez
Zeinab.Noureddine001@mymdc.net
Westway Electric Supply is offering a $1,000 scholarship for high school seniors and undergraduate students graduating no earlier than December 2014.  
Students must write a 500-1,000 word hypothetical letter persuading their school administrators to implement energy efficient lighting in their school's stadium, arena, or basketball court.
Entries must be emailed as a Microsoft Word attachment to scholarship@westwayelectricsupply.com and must be titled "FirstName_LastName_MMDDYY".
The attachment must include your hypothetical letter and your basic information: name, current school, academic standing as of Spring '14 and major.
The deadline to apply is April 30, 2014.
For more information visit WestwayElectricSupply.com/scholarship
More Briefing Articles
---