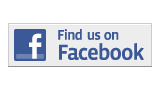 ---
Forum
Human Trafficking Is Real And Needs To Be Confronted
By Halina Rachelson
halina.rachelson001@mymdc.net
For many of us, exposure to the tragedies of human trafficking remain limited to the Liam Neeson crime film, Taken, and its sequel, which came out earlier this year. 
In the real world, however, human trafficking is the third largest form of organized crime internationally, following the illegal drug trade and arms trafficking.
While many of us are unaware of this underhanded industry, I have personally known two secondary school teachers leading double lives, one involved in underage sex trafficking in Thailand; another who led a trafficking ring that illegally brought Haitian children overseas to exploit them for child pornography. These cases were completely isolated incidents, but we must not turn a blind eye to these atrocities.
Human trafficking stretches across all borders, allowing traffickers to earn enormous profits in our globalized world. The CNN Freedom Project considers it modern-day slavery. 
The issue remains one of the European Union's dirty secrets because the sex trade actually dominates.
Young women from Romania, Bulgaria, and Hungary are the most common victims. They are typically promised house-cleaning jobs in the wealthier Western European region only to be forced into prostitution. 
Sweden has successfully brought down its reported trafficking incidents through its 2005 Prostitution Law, which criminalizes the buying of sex while the selling of sex remains legal. 
The Swedes saw their street prostitution numbers plummet, especially in comparison to their Danish neighbors, although their law still needed to be amended because it led to the rise of unsafe and dangerous sex. 
Human trafficking does not solely include sex trafficking, though. Illegal organs trade, which afflicts vulnerable refugees from the Middle East in particular, is also a part of the issue.
Other forms of exploitation include forced labor, though this is typically a smaller percentage (19%) compared to the 80% of trafficking in the sex trade.
Frighteningly enough, some of the chocolate you eat can be traced back to forced child labor in the Ivory Coast. Children are smuggled across the border of Mali to harvest the cocoa beans that Nestle uses in their luxury chocolates for business class flights.
Human trafficking is not simply an underground, rare matter; it's apparent in various areas of the world, especially in the US, where 14.5 to 17.5 thousand people are trafficked annually according to the CNN Freedom Project.
This tragedy is even happening in your own backyard, with thirteen-year old teenagers forced to work at strip clubs in South Beach and South Floridian child runaways often being recruited within 48 hours of landing on the streets. 
It is disheartening to know that the world today holds about 20 to 30 million modern day slaves and that our own state ranks as the third highest for reports to the National Human Trafficking Resource Center hotline, according to the Miami Herald.
It is time for people to open their eyes to the ongoing horrors that human trafficking is actually inflicting on the world.
More Forum Articles
---