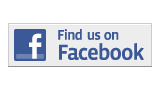 ---
Forum
The Internet And Its Continuously Important Growth
By Yesmyn Alcarazo
yesmyn.alcarazo001@mymdc.net
The Internet has become a crucial part of everyday life. 
Here in our school and in many others across the country students without Internet find themselves at an incredible disadvantage. Classes commonly require online services for simple and integral parts of the course, such as turning in homework or checking grades and any type of contact with school staff is done via email. 
It is becoming harder to find a class that doesn't have some kind of crucial online component to it. The importance of the Internet in an academic setting is undeniable.
Yet the amount of options for the consumer continues to become smaller and smaller while Internet prices continue to soar. 
Recently Comcast, one of the largest internet providers in the country, announced plans to merge with Time-Warner Cable, another big player in the Internet provider market. The merger is set to cost Comcast approximately $45 billion and would convert their market share to about 35% of the broadband market. 
Comcast's merger with Time-Warner will provide one of the most powerful internet providers in the country with even more influence over an increasingly important industry.
There is still hope for a more competitive market, though. Google recently started its own efforts for high-speed Internet: Google Fiber. It is a pilot program that was first released in Kansas City, Missouri and will now be expanded to Austin, Texas and Provo, Utah.
Google Fiber boosts an impressive 1Gbit/s for both downloads and uploads for 70.00 USD a month. By comparison, Comcast's most expensive plan as advertised on their website is "Extreme 105," which runs at 105Mbits/s and costs 89.99 USD as a special offer. 
To put the speed differences into perspective take the following into account: one could theoretically download 10GB of data in only 1.25 minutes.
It's important to realize that the Internet is no longer a luxury in society. Much like the automobile in the 20th century, what began as a tool of leisure became a new part of modern life. 
The Internet will not slow down and will continue to entangle itself in various aspects of our lives, regardless of whether it is social or professional. Plus, to think of it as simple leisure is to ignore the sweeping changes that have occurred in communication during the last decade.
Internet providers should be held to a higher standard. They should not be looked at as providers of an optional service or a simple want. Companies like Comcast now hold power over an incredibly important technology and should be responsible in doing so. 
Instead of just increasing prices they need to move toward providing the infrastructure needed for the Internet to grow.
More Forum Articles
---