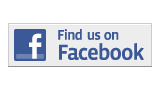 ---
News
North Campus Safety Chief Commends Students for Coming to Classmate's Aid
By Alexandra Muñoz
alexandra.munoz002@mymdc.net
North Campus Public Safety Chief James Dobson believes that you don't have to wear a uniform to help others in need.
For public safety officials at North Campus, students who need assistance in medical services are common. When Stephanie Fernandez a public safety officer, responded to a call about a student, who was having a seizure in building 7 on February 18, it was nothing out of the ordinary.
Upon arriving to Room 7117, Fernandez lept into action preparing to help the student in need. However, she didn't expect to have help along the way.
Jose Ubillus, and Eliaset Azpiri, students at MDC, and Jermaine Bennett, a student and off-duty public safety officer quickly reacted to help Fernandez. The students helped by holding the student experiencing the seizure to protect his head and limbs.
A seizure is a loss of consciousness with violent muscle contractions. The students and Fernandez worked together to prevent the convulsing student from harming himself.
"They showed initiative and that was important for the safety of the student having the seizure," Fernandez said.
Ubilus, Azpiri, and Bennett helped Fernandez with the student until the ambulance came to the scene. The students that helped did not know the student before the incident. These three students agree that no matter who it is, you should help a student in need.

"I decided to help because there was nobody there helping." Ubilus said. "I felt bad for that person, he's [student] shaking too much on the floor."
Azpiri is in the medical field, and Bennett is a public safety officer, both students knew what to expect and what to do in this type of situation. Ubilus had no experience but that didn't stop him.

"I was thankful and right away immediately, I knew that after this was all over and rescue took him, I wanted to recognize them and show them my appreciation," Fernandez said.
On March 27, Fernandez and Dobson did exactly that, as they presented the student life-savers with a letter of commendation for their assistance in the medical emergency.
"Here at Miami Dade we put students first, and I take that to heart." Dobson said. "They didn't think twice, they just jumped in, and that means a lot to me so I felt it was important that they receive this commendation."
The commendation will stay in the student's file and will follow them to any school or job that they pursue in the future.
"I think that this will not only recognize them but show other students how important it is for other students to make sure they're OK." Fernandez said. "Not only their friends or their relatives, but even if they don't know the person."
More News Articles
---