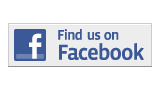 ---
News
Student Garners Prestigious Scholarship to Study at Distinguished Chinese University
By Tomás Monzón
tomas.monzon001@mymdc.net
Yaacov Moshe, an MDC student at the Wolfson Campus, has been granted an opportunity by the Chinese Ministry of Education to spend a year studying at a university in China.
"I'm just so proud of our students' achievements," said Dr. Xuejun (Jim) Yu, director of the Confucius Institute at Wolfson Campus.
Katherine Céspedes, project management assistant for the Confucius Institute at Wolfson Campus, described Moshe as an individual who generally cares about cultures and wants to know everything about them. He has been a student in Chinese language courses offered by the Institute since 2011.
Moshe, 22, said he feels "very lucky, excited [and] honored" to be given the scholarship, though this won't be the first time he travels to China. Last year, he was nominated by the Confucius Institute to participate in a study abroad program to the Jangxou Normal University, where he took Chinese language courses.
With this scholarship, which Yu called the Ministry of Education's "highest honor," Moshe can choose to apply to a distinguished Chinese university such as Beijing University, as well as select his own course of study. The generous scholarship will cover Moshe's living and tuition expenses and the credits he accumulates will be converted to the MDC system on a case-by-case basis.
Moshe, a fluent speaker of English, Hebrew, Spanish and Chinese and an increasingly adept speaker of Arabic, Japanese, Russian, French and Persian, was born in the United States to a family of Israeli descent. He moved with his family to Miami from New York at the age of 4.
Moshe's love for languages became apparent when he spent two years in Israel, from the ages of 9 to 11, where he perfected the Hebrew that he had been learning in a Jewish school in the U.S. While there, he became interested in other languages. Moshe observed that the street signs in Israel are in three languages. He said to himself: "I want to know that language too." From that point he began learning Arabic, which he noticed is very similar to Hebrew.
Indeed, Moshe's lust for culture has found a home in the Confucius Institute's growing calendar of events, which includes lectures series and artistic performances.
"He's one of those people that's always there," said Céspedes, who was hired this past year to assist with the marketing and promotion duties of making the Institute more well-known across Miami.
More than 300 Confucius Institutes dot the American landscape. Schools and universities like Miami Dade College host the Institutes. Funding is provided by Hanban, a subsidiary of the Chinese Ministry of Education, but newly developing CIs must form a partnership with a university in China.
Their goals are varied: to offer credit and non-credit Chinese language courses to students and prospective teachers, offer translation services for the community at large, showcase Chinese culture at events open to the public, and more. Upcoming events include a lecture series on the Rape of Nanjing and performances by a Chinese dance troupe coming to Miami in May.
"Yaacov is an excellent example of a student who has commitment and dedication to the study of the Chinese language and culture," Yu said.
More News Articles
---