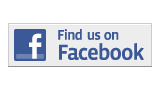 ---
Sports
Alvarez Providing Punch To Sharks Offense
By Amanda Aracena
amanda.aracena001@mymdc.net
With a 20-13 record and a riding a six game winning streak, the Miami Dade College baseball team is slowly getting out of rough waters thanks in part to the play of third baseman Armando "Mandy" Alvarez.
The 6-foot-1 inch, 19- year- old has a .365 average. He recently contributed two stolen bases, three hits, and two RBI on March 19 in a Sharks 10-0 victory against Indian River State College.
Alvarez has also contributed 19 RBI, four stolen bases, and 13 runs scored for the Sharks this season.
"Mandy brings energy and passion to play the game everyday" said teammate Ryan Bogaards.
Alvarez played high school baseball at  Miami Killian High where he overcame an arm injury as a sophomore.  
"[I] played with a fractured arm all season long," Alvarez said.
He damaged the growth plates in his right arm, which eventually required surgery. The procedure was  performed at Baptist Hospital of Miami by renowned orthopedic surgeon Dr. Daniel Kalbac in 2010.
After graduation, Alvarez received offers from various schools such as Elon University, Ball State University, and the University of Maine. He ultimately decided to attend Florida International University.
"I did not have a good experience at FIU," Alvarez said.
He transferred to MDC after his  freshman year.
Alvarez is known for his arm strength and hitting prowess.
"He has a bit of pop and he swings with authority almost every at bat," Bogaards said.
Despite his current success, Alvarez said there is always room for improvement. He remains motivated to grow as a player, wanting to "be better than I was the day before."
But that's not the only characteristic that distinguishes him from other players. Alvarez is also known for talking to his equipment.
Before Alvarez, Bogaards said he had "never really seen anyone else talk to their glove or bat."
Alvarez is thankful for his opportunity with MDC.
"My experience has been great and I consider myself blessed to be given the opportunity by Coach (Danny) Price to play on one of the top junior college programs in the nation," Alvarez said.
Alvarez's goal is to take advantage of every second on the field; he has no doubt that the Sharks can succeed.
"I don't think we can finish the season strong," Alvarez said. "I know we are."
More Sports Articles
---