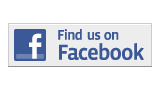 ---
Sports
Lady Sharks Off To Fast Start This Season
By Ingrid Ochoa-Odon
ochoa.ingrid001@mymdc.net

IRMA GUTIERREZ\THE REPORTER
The Miami Dade College Lady Sharks softball team currently has a 22-10 record and is 5-3  in conference play.
Freshman  Milena Calixto has been at the forefront of the Sharks attack this year. As a pitcher, she boasts a sterling 13-4 record with a 1.12 ERA and 108 strikeouts. Calixto, who is from Curitiba, Brazil and attended Colegio Estodual de Parana, has also provided plenty of offensive production with three home runs, 15 RBI and a .337 average at the plate.
"Milena has the best work ethic that a coach could ask for," said Head Coach Gina De Aguero. "She has a positive attitude and loves to compete, [also] she is the best all around athlete on the MDC Softball Team and is a difference maker."
Another key cog to the Sharks attack has been Raquelli Bianco, a pitcher and first baseman from Curitiba, Brazil. Bianco has five home runs, 23 RBI and has a .431 batting average; she has a 1-2 record on the mound with a 2.62 ERA.
"I try to tell [the freshman] how the game is, I try to calm them, and try to be kind of a leader'" said Bianco, who will be attending Embry-Riddle Aeronautical University in Daytona Beach next year. "I like to see them happy, always wanting to do it because softball is a really hard game so if you play you really have to love the game."
Also contributing on the mound for Sharks is Cassandra Perez, a sophomore majoring in Criminal Justice, who has 6-4 record and a 1.77 ERA. She is also has a .288 average this year on offense.  
Perez graduated from Southwest Miami High School, played all four years in high school and was  All-Dade second team her freshman and sophomore year, and All-State second team her junior year.
"The team, there is a lot of different people and a lot of personalities," Perez said. "We have our moments where it's hard [and] when we clash. But on the bright side we are good [because] we laugh with each other and we know what to say to each other and we can mess with each other, but at the end of the day we know we are going to have each other's back."
Freshman catcher, Amber Plaza, who graduated from Bishop Verot Catholic High School in Fort Myers, where she was awarded team MVP for two years, is batting. 366  with seven runs and 15 hits.
The Sharks next home game is a double-header versus Palm Beach State College on April 12. The first game starts at 1 p.m.
More Sports Articles
---