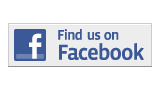 ---
Arts and Entertainment
These Stars Have Very Few Faults
By Crystal Esparza
crystal.esparza002@mymdc.net
After starring together in the sci-fi flick Divergent, Shailene Woodley and Ansel Elgort are back on the big screen. This time for the anticipated adaptation of John Green's best-selling book The Fault in Our Stars; a cancer-stricken love story that captures the reality of life and the journey that is death.
The movie opens up with voiceover from the main character, Hazel Grace Lancaster, helping to keep the first-person element in which the book was written.
Concerned with their daughters state of depression, Hazel's parents (played by Laura Dern and Sam Trammell) send her off to a support group. Accompanied by her oxygen tank, she bumps into Augustus Waters (literally) and their little infinity begins. 
These two are a true example of opposites attract. Hazel is a down-to-earth, insightful teenager with lung cancer while Augustus is a pretentious, yet incredibly charming, guy in remission of osteosarcoma (bone cancer) that left him with a prosthetic leg. 
But even the most pretentious people have a softer side to them. Seeing Augustus' vulnerable side in the gas station scene was a key in understanding his three-dimensional persona. 
The story brings out it's elements of humor through Patrick—portrayed by Mike Birbiglia—the leader of the support group and also Augustus's best friend Isaac (Nat Wolff).
Isaac's friendship with Hazel is not as developed as it is in the book which is a shame since it minimizes his dramatic and amusing personality. 
There were a few things that were left out—such as Augustus' dead ex-girlfriend Caroline Mathers—but those who never read the book will never find any holes in the plot. 
On a slight negative note, the impact of cancer on Hazel's health was never emphasized enough, physically. For a person with stage-4 lung cancer she handled the flights of stairs in the Anne Frank house quite well. 
But regardless of all these minor details left out, the film still flowed perfectly. 
The screenwriters did a great job at trimming down the fat and keeping the moments that will touch the lives of more than just young adults. 
The Fault in Our Stars is one of the few films that stays true to the book from its chalk-like font to the witty dialogue, book lovers will have nothing to be disappointed about.
3 out of 4 stars
More Arts and Entertainment Articles
---