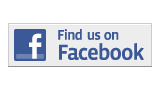 ---
Briefing
Teatro Prometeo To Participate In International Hispanic Theatre Festival
By Banesa Santamaria
vaness.santamaria001@mymdc.net
This summer's XXVIX International Hispanic Theatre Festival of Miami (IHTF) will honor Argentina for its contribution to drama. The curtains open on July 10th and close on the 27th. 
There will be at least 15 theatrical plays showcasing ensembles from throughout Latin America in various locations around Miami, including MDC InterAmerican Campus, 627 SW 27th Ave., the Koubek Center, 2705 SW 3rd St. and Teatro Prometeo at Wolfson Campus. 
Students in the Wolfson Campus ensemble Teatro Prometeo, 300 NE 2nd Ave., will perform a number of works in the festival. 
"Teatro Prometeo is scheduled for three plays: a comedy produced by the academy itself and two dramatized lectures," said Adriana Carbonell, festival assistant coordinator. "There will also be a Mexican comedy and a Spanish one­ man show."
Tickets are $30, with discounts for seniors and students. 
For more information, contact Teatro Prometeo: (305) 445-­8877. Complete listings at: http://www.teatroavante.com/
More Briefing Articles
---