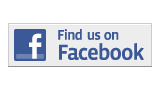 ---
Briefing
Wolfson Welcomes New ACCESS Director Helen Muñiz Bermudez
By Gabrielle Arzola
gabrielle.arzola001@mymdc.net
Helen Muñiz Bermudez is Miami Dade College Wolfson's new ACCESS Director.
ACCESS—an acronym for A Comprehensive Center for Exceptional Student Services—was formed to provide support and services to people with disabilities.
Bermudez, a social worker who received her MSW from Florida International University, has experience in crisis counseling, case management, individual and family counseling, substance abuse and mental health, and medical and home health social work.
Prior to joining the Wolfson Campus, she  served as a school social worker and advocate with Miami-Dade County Public Schools focusing on assisting students and parents with special education services and community resources.
Bermudez said that she is "excited about the opportunity to help students, particularly veterans, overcome the barriers they encounter as they pursue their educational goals."
She can be reached at the ACCESS offices at Wolfson Campus, 300 NE 2nd Ave., Room 1180, as well as at by phone: (305) 237-3371.
More Briefing Articles
---