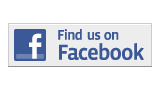 ---
News
Half-Penny Sales Tax Bill For The College Rejected
By Tomás Monzón
tomas.monzon001@mymdc.net
At the close of this year's legislative session, Miami Dade College, lost the fight to secure an opportunity for the local community to vote on whether they wanted to support their community college through a five-year half-penny sales tax.
"We are disappointed that our efforts have failed," said Juan Mendieta Director of Communications at MDC. 
The Miami Herald reported MDC sought the funding  to use the funds for repairs and renovations, build new classrooms, hire additional faculty, increase student scholarships and more.
"It used to be that 75 percent of the cost of instruction [came] from the state and students paid the other 25 percent," said Victoria Hernandez, Governmental Affairs Director for the College. "The legislature has cut the budget more and more every year. Students have become the source of 50 percent of the cost."
Gabriela Narvaez, Student Life Specialist at Wolfson Campus, organized several initiatives where MDC got the chance to advocate in support of the bill. During the annual Rally to Tally, where Student Government Association students travel to the state capital to push for a variety of issues, Hernandez arranged for the students to meet with members of the Miami-Dade County Legislative Delegation, some of whom supported the bill while others were against it.
According to miamidade.gov, the Delegation which a group composed of 24 members, 6 State Senators and 18 State Representatives "forms a pivotal voting bloc [that addresses] the concerns of their own particular districts."
"In general, the delegation has always been very supportive [of the students]," Hernandez said.
Students also raised awareness about the half-penny sales tax at a sign-waving rally pushing for the bill's passage outside the Freedom Tower.
For student Franchesca Ali, a Wolfson Campus Student Life assistant, rallies like these allowed students to "get our voices heard and let the senators know that we want this to happen for our school."
"We are grateful for our community coming together to voice support for the College, as well as our alumni, employees and students," Mendieta said. "To all of them, thank you."
Jacquelyn Martinez, an alumna of the College and former treasurer of the SGA at InterAmerican campus thought the bill should not have been rejected. 
"It should've been passed [because] it would've helped students in the long run," Martinez  said.
Mendieta said MDC will continue to carry out its mission to change lives through education with excellence, as best it can. 
"We will continue being creative, resourceful and industrious," Mendieta said.
More News Articles
---