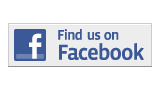 ---
News
InterAmerican Campus Student Wins Jack Kent Cooke Transfer Scholarship
By Alexandra Muñoz
alexandra.munoz002@mymdc.net

Winning Smile: InterAmerican Campus student, Jesus Bohorquez, won the Jack Kent Cooke Undergraduate Transfer Scholarship to complete his bachelor's degrees at the university of his choice. Bohorquez will receive $30,000 per year for his junior and senior year's of study. ANGELA DELGADO\THE REPORTER
From the moment InterAmerican Campus student Jesus Bohorquez learned about the Jack Kent Cooke Undergraduate Transfer Scholarship, he focused on qualifying for the $30,000 yearly award for students who want to complete their bachelor's degree at top universities.  
This past year, Bohorquez took seven classes each semester and was president of Phi Theta Kappa. He worked to keep his grade point average in top shape while balancing his college extra curricular activities.
Bohorquez's hard work paid off when his dream became a reality when college officials announced he was awarded the prestigious scholarship at the spring graduation, May 3.
"To me, this scholarship means an opportunity to reach success," Bohorquez said. "This scholarship will allow me to focus on my studies without having to worry about my financial circumstances, and that means the world to me."
He is one of 85 students across the country to win the scholarship and one of three students selected from Miami Dade College.
Bohorquez's biggest hardship was moving to Miami five years ago from Colombia.
"Even though I knew how to speak English, I had grown up in a totally different culture where opportunities are truly scarce," Bohorquez said. "Once in the U.S., my mom and I had to work different jobs in order to pay the bills while I focused on staying in school and graduating."
Bohorquez was part-time owner at a company he created in 2011 that exported heavy machinery to Columbia. He closed the company in 2013 so he could focus on the process of transferring for his bachelor's degree.
With these challenges there's one person that never gave up on him and his goals, his mother.
"She is my biggest supporter and still pushes me to further my studies," Bohorquez said. "I would say that my biggest success is being able to help my mom see me go off to college with a full-ride."
Bohorquez graduated with an associate in arts degree in civil engineering with a 4.0 GPA.
"For the near future, I am planning to transfer to the University of Florida to further my studies and graduate as a civil engineer," Bohorquez said. "As for the not-so-near future, I want to open a company that develops infrastructure and work on different contracts with public and private entities."
More News Articles
---