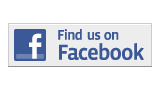 ---
Sports
Sharks Fall Short At JUCO World Series, Finishing Second In The Nation
By Juan Ruiz
juan.ruiz031@mdc.net
The Miami Dade College baseball team fell short in their quest to win a national title losing 17-5 to Iowa Western Community College—which was unbeaten in the tournament—in the championship game in Grand Junction, Colorado.
Miami Dade College finished the season 38-17 including three wins at the National Junior College Athletic Association JUCO World Series.
"It was an amazing feeling, with an amazing team. [Starting] out the [season] at 3-4, I wouldn't think we would ever be where we were. Iowa Western had a great club and hats off to them" said pitcher Kyle Carter, about his experience at the JUCO World Series.
During the tournament the Sharks had a tough draw; they were placed in a difficult bracket and had to play some of the nation's top schools. 
Among those schools were Spartanburg Methodist College, which was ranked 5th in the NJCAA. The Sharks won both games, 8-3 in the first round and 13-2 in the fourth round. 
They Sharks also played against Blinn College in the second round and won 11-2. 
But the Sharks' luck ran out when they played National Champions, Iowa Western and lost 10-0 in the third round and 17-5 in the National Championship game. 
"Going to Colorado and seeing the happiness on my players and coaches faces because they got a chance to play in that huge event was a dream come true," said Head Coach Danny Price. 
Three players made the NJCAA JUCO World Series All Tournament Team; Freshman Darren Seferina, who ended the tournament with nine hits and four RBI, sophomore pitcher Kyle Carter, who pitched 13 innings and 10 strikeouts, and sophomore Nick Bateman, who batted .583 with seven hits, three home runs, and four RBI.
The opportunity to play in the World Series began after the Sharks won the Florida College System Activities Association Region 8 State Championship finishing off their season with a 17-6 record in the Southern Conference.
More Sports Articles
---