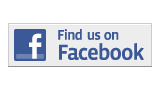 ---
Sports
Women's Basketball Signs New Players For 2014-2015 Season
By Ingrid Ochoa-Odon
ochoa.ingrid001@mymdc.net

Come Back: Cera Ledbetter, a 6'1" center, will play for the Sharks in the 2014-2015 season. GREGORY CASTILLO\THE REPORTER FILE PHOTO
Miami Dade College Lady Sharks basketball Head Coach Susan Summons has signed three new players for the 2014-2015 team. The team also added center Cera Ledbetter, who was not able to play last year due to an injury that kept her off the court. 
The Lady Sharks finished the season with an overall record of 10-19 and 7-8 in the Southern Conference.
The new reinforcements will include sophomore Ashante Doby, a 5-foot-7 point guard from Palm Beach, Florida.
Before coming to MDC, Doby attended St. Petersburg College where she played basketball for the school, and averaged 2.8 points per game.
"I decided to come to Miami Dade because of Coach Summons," Doby said. "[When] leaving my other college, I was going through some hard times, and Coach Summons was there to pick me up and encourage me to keep believing in my dreams."
Another player to be added to the roster is Erika Hall, a 6-foot guard, from Miramar, Florida.
"I think [I can] contribute communication," Hall said. "Defensively my ability to rebound and well contested shot to blocks. Offensively, I can knock down shots when my team needs them."
Hall attended Morris College before being signed to the Sharks.
Summons said Hall can play multiple positions, and will provide leadership and maturity to the team.
Also added to the Lady Sharks roster is sophomore guard Kensha'Dra Smith, a 5-foot-8 transfer student from Lamar University, a Division I school.
Smith decided to come to MDC because it is closer to her hometown, which is in West Palm Beach, Florida, and Miami is her favorite city.
"[We] will see a lot of action [from Smith] in helping to lead the Shark attack," Summons said.
Meanwhile, Ledbetter will be attempting to come back next season after a major injury.
She tore her anterior cruciate ligament, medial collateral ligament, lateral ligament and meniscus on her left knee during a practice at Central Arizona College last season.
Ledbetter is expected to be a major leader on the court for the Lady Sharks next year.
"These four young ladies bring much intensity, work ethic, maturity and leadership," Summons said. "They are focused on bringing a Championship to [the] Miami Dade College Women's Basketball program and will compete for a State Championship."
More Sports Articles
---