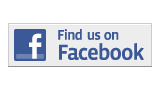 TOP STORY
James Pierre's one-on-one interviews with seasoned professionals and successful students is the first Creole-language TV show on the College network.
Break a Leg: A dancer who performs under the name Zeku shows off his dance moves at Catalyst, a nonprofit organization that supports independent artists. The Miami native attends a charter school in Little Havana. ANGELA DELGADO\THE REPORTER. 
Hi Puddin': Kara Adelyne Viciedo has enjoyed cosplaying Mini Harley Quinn at conventions since she was 3-years-old. Now 5, she has cosplayed more than a dozen characters. IRMA GUTIERREZ\THE REPORTER .