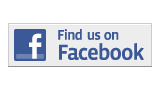 TOP STORY
Plans for the John F. Kennedy Center include a tactical training center, courtroom, jail cell and booking center as well as a shooting range.
Cooling Down: Samantha Vazquez, Sonicah Sanon, and Connil Edwin (pictured from left to right) take a moment to cool down and mingle while waiting for the Wolfson campus bookstore line to shorten on September 2. ANGELA DELGADO\THE REPORTER. 
El Baile de la Chancleta: Dancers Juinier Quintero and Giselle Hernandez performing a fun upbeat narrative Afro-Cuban dance using wooden slippers also known as "Chancletas" in a very creative Cuban "tap dance" during the 16th annual IFE-ILE Afro-Cuban Dance Festival. VICTORIA FREGOSO\THE REPORTER .