GRANTS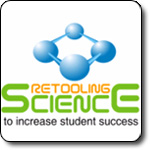 Grants are an essential source of alternative revenues that enables the College to continue to fulfill its mission with excellence to which it is committed. Administrative Services plays a vital role in assisting the development of potential funding sources to support campus needs and monitoring fiscal management of existing grants.

Latest Grant Awards

Title V Retooling Science to Increase Student Success

Retooling Science to Increase Student Success has three components that address three areas of great importance in the learning process.
A new, comprehensive Science Library Resource Center / Computer Lab, new laboratory instrumentation and a math lab.
Faculty development to address the diverse learning styles of students and the effective use of instructional technology.
Outreach to local, underserved high school students.