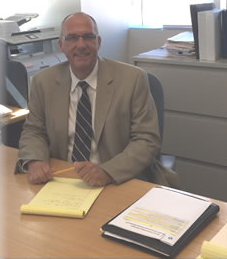 I can recall a time a few years back when settling into the summer term meant a few less meetings, opportunities for longer lunches with colleagues and being able to complete a task in one sitting. Well, I can tell you that has not been the case with the Virtual College this summer!
We are very excited to begin rolling out some new initiatives over the summer and throughout next fall. The team has been working on a new Virtual College website, a new log-in and institutional page for Blackboard, and a new Virtual College Orientation experience for our potential and new online students. We have been incredibly busy getting ready to launch four accelerated online bachelor's programs beginning in the spring of 2015-2 and working with 13 new replacement developers for online master courses. In order to better meet the rigors of quality course design, we restructured our instructional design team along program and curriculum alignments and modified our course design template. In addition, we are getting ready to hire two more full time staff members to the Virtual College team-an additional Senior Instructional Designer and a Program Director to oversee our growth into online AS and Bachelor's programs. Improvements are being made to our testing centers with the piloting of Respondus LockDown Browser this summer and talks are well underway in seeing how we can lower the costs of virtual testing to our students who rely on Proctor U proctored exams in more than one course per academic term.
We are also taking a very serious look at how our courses are designed in order to meet ADA compliance. We are working with Blackboard to provide us with an analysis of ADA compliance in our five most enrolled online courses. This should provide us with some keen insight as to how we are better meeting ADA compliance in our online courses.
And most importantly, we are planning several strategic initiatives that will begin to address online student success and look forward to working with our online faculty and college stakeholders in "moving the needle forward".
Even though the summer terms of today may not be the slower paced summer terms of the past, it still provides for a great opportunity to reflect on the progress of the past academic term and think of what the future fall term has in store for us. We are really looking forward to next fall!
See you online!
Dr. Jeffrey B. Larson
Executive Director, Virtual College
305-237-3702
jlarson@mdc.edu
Over the past few months, the Virtual College has added four new staff members-Michelle James, Jose Sanchez , Ashley Medero and Frank Walton.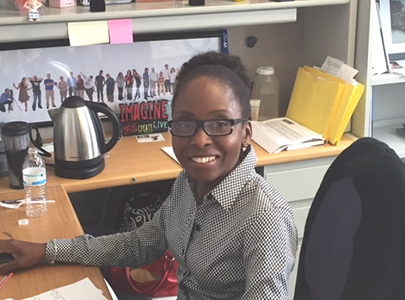 Michelle James – Senior Instructional Designer
Michelle is our newest addition to the instructional design team. She has extensive experience in online course development and supporting faculty through training and workshops. She was previously working at Florida International University in the Division of Information Technology as a Training Manager. She has extensive knowledge in Blackboard. Michelle will be the instructional designer supporting primarily business courses and will be the point person for moving forward the upper division courses in the Supervision and Management baccalaureate online program.
Michelle has a Bachelor's and a Master's Degree from FIU. She had been at FIU for 14 years before joining the winning team at MDC!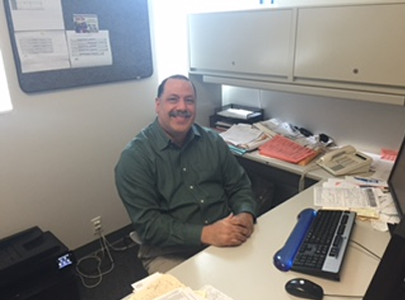 Jose A. Sanchez – Help Desk Supervisor
The Virtual College welcomed Jose Sanchez to serve as the new Help Desk Supervisor in March.
Jose has been employed by MDC for over 27 years and has gained a wealth of knowledge in several areas of student services. His most recent assignment was working as the Administrative Supervisor in Admissions and Registration at the Wolfson Campus. He has experience training and supervising staff members in admission and residency policies and procedures. He also has the unique experience of advising our veteran student population.
He has already incorporated his leadership skills by assisting online students with admissions, advisement and registration and by supervising the Student Help Desk. We are proud to have him on our team!
Ashley Medero – Help Desk Assistant
The Help Desk team was happy to welcome Ashley Medero in the spring 2014-2 term. She joined the Virtual College to help all online students by providing guidance and information when they call or email with questions about technology, course selection, proctored testing, and registration.
Ashley is a recent FIU graduate who has experience working in several sectors of education. While studying for her degree in education, she worked as a reading tutor, teaching assistant, and as an aftercare school coordinator. For a number of years she also worked at a school to help children with special needs.
What stands out about Ashley is her patience, professionalism, and customer service skills when working with students. We are grateful she is part of VC's Student Services Team.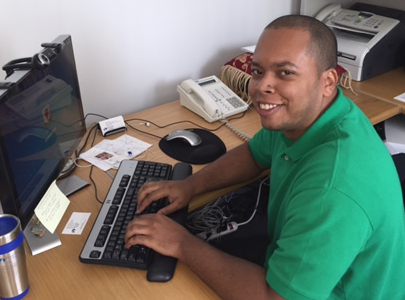 Frank Walton – Senior Systems Analyst
Frank Walton is the new Senior Systems Analyst for the Virtual College. Frank has previously worked part time for the Virtual College as our LMS Specialist. Frank has a background in computer languages, software development for desktop and mobile applications and a broad background in network administration. We are excited to keep Frank's skills within the Virtual College!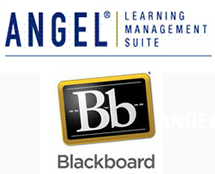 Beginning with the 2015-1 term (fall), all live master courses will have been converted to Blackboard and supported in the Blackboard environment.
The Virtual College will NOT be hosting nor supporting any live sections in ANGEL beginning with the 2015-1 (fall) semester.
All Angel courses will be archived and can be accessed by faculty and administrators.
More than 160 online master courses were converted from ANGEL to Blackboard and then piloted for one term before being released as live sections. Thank you for your patience and your support over the past year. We estimate that it took each instructional designer about 50 hours per course to move over from ANGEL, rebuild and support the pilots. And a special thanks to Dr. Donna Jennings and Amy Crowley-Gonsoulin and their teams for their incredible work in making this happen!

Students need to have access to several academic resources to enrich their online learning experience. Although face-to-face tutoring is available to all MDC students, the Virtual College also knows that online students may experience work or family obligations that may keep them from visiting a local campus tutoring lab. In our efforts to provide academic support, VC students have the opportunity to receive online tutoring in over 25 subject areas at no additional cost through Smarthinking.
This option is convenient, available 24/7, and even offers mobile accessibility. The tutors, who are experts in their field, collaborate and communicate with students in several ways. Features include a variety of academic resources, live, on-demand tutoring, a writing lab where students may submit an essay for a tutor to critique, submit a question for feedback, or schedule an online appointment to communicate live using a virtual whiteboard.
Your students can easily access Smarthinking through Blackboard. On the left navigational column, go to Tools and Resources. Then click on Other Tools. Since the tools are in alphabetical order, look for Smarthinking toward the bottom of the list. Click on it, disable the pop-up blocker, and discover all the options and resources available.
Whether students prefer live interaction or tutorial videos, this tool helps students achieve their academic goals. You may recommend this option to your class by posting general information in your course announcements or by sending a course message.
For more information, please view this short video for a quick overview – Smarthinking Video for Faculty. If you are interested in learning more about Smarthinking, please contact Sofia Villalobos, the Virtual College Director of Student Services at 305-237-3964 or email her at svillalo@mdc.edu.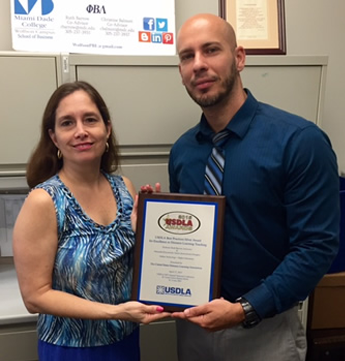 MDC's Virtual College instructional designer Alexandre Strzyzewski and business professor Ruth S. Barrow were recognized by the prestigious United States Distance Learning Association (USDLA) for their interactive redesign of the Introduction to Customer Service course. They were presented with the Silver Award for the USDLA International Awards competition in the category of Best Practices for Excellence in Distance Learning Teaching.
"Customer service is critical to every company's survival," says Professor Barrow, who teaches at the Wolfson Campus School of Business. "The Introduction to Customer Service course, MKA 1161, provides students with the workplace skills needed to develop long-term customer relationships and customer satisfaction."
"This recognition exemplifies the spirit of innovation and excellence that is present throughout Miami Dade College. The faculty and staff at MDC are always looking for ways to enhance the student experience," said Dr. José A. Vicente, president of the Wolfson Campus where the acclaimed Virtual College is based.
"The course was redesigned to provide opportunities for more engaging online student interaction and involvement," said Strzyzewski. "This new format gives students more options to facilitate a better learning experience."
This is not the first time Alex has been honored with exemplary online instructional design. Working with Professor Sarah Garman, he also redesigned Humanities 1020 with interactive and engaging features; the course has won numerous awards, most recently the Outstanding E-learning Faculty Award, presented by the Instructional Technology Council in January.
As part of the course development, Professor Barrow worked with Alex and Kyle Thornthwaite, our Virtual College graphic designer, to provide audio introductions to each module. Here is the example for Module 1: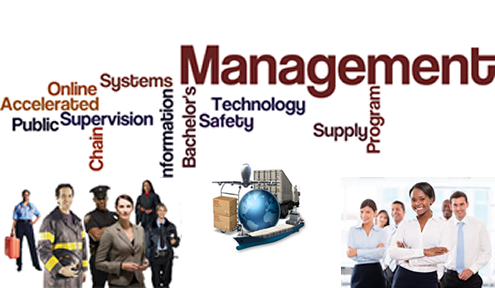 Work is progressing on Phase 1 and Phase 2 new upper division course development to support 4 online bachelor's programs. These courses will be accelerated – offered in 8 week terms with two courses available each 8 week term. Students will be able to enroll in the first upper division courses beginning with the spring 2015-2 term in Supervision and Management, Supply Chain Management, Public Safety Management and Information Systems Technology. The rollout of the courses will be completed by the fall of 2016-1. Phase 3 and Phase 4 upper division courses will go out for RFD in early October. In addition to the new Bachelor's program, the Nursing Bridge and BSN programs will be undergoing some instructional design change.
A Virtual College Senior Instructional Designer has been assigned to each bachelor's program who will assist the faculty with course development. Alex Strzyzewski is the lead on Public Safety Management, Michelle James is the lead on Supervision and Management, Melissa Rios is the lead on Information Systems Technology and Roberta Neway is the lead on Supply Chain Management. Althea Alphonse Prescott is the lead on the Nursing bachelor's program.
Blackboard Analytics for Learn will be new way to view reports and dashboards with information about your students' activity in your course. When you use these reports, you will have a better, faster way to view data and monitor your students' performance in the course. Soon you will see four Course Analytics reports available only to the Instructor:
Course at a Glance – compares the student activity in the course with other active Blackboard courses in the same department and displays a student activity summary.
Activity and Grade Scatter Plot – plots the distribution of student course activity against their grades in the course.
Activity Matrix – displays a visual representation of student activity in the course by week on a matrix using decile indicators.
Course Submission Summary – displays a summary of student total submissions for the course referenced by date of the last submission, days since the last submission, and the type of the last submission.

These Analytics for Learn Instructor Reports are derived from student access to the course, their number of interaction clicks, their time spent in the course, and the number of their submissions. As with other diagnostic and evaluation tools, these reports are subject to your interpretation and are not meant to be absolute as they are presented.
Our plan is to roll out the Instructor Reports as pilots in the fall with selected courses and move towards more wide-scale adoptions in subsequent terms.
Check out a quick video that describes Analytics for Learn: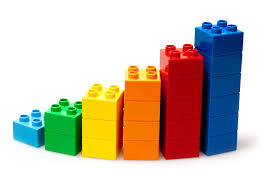 Building Blocks™ are extensions to the Blackboard Learn platform that allow institutions to plug additional capabilities into the product. They can customize and extend the user experience, workflows, and data storage capabilities of the platform in unique and interesting ways. Building Blocks provided by textbook publishers are Blackboard integration modules that allow synchronization of student data between the publishers' servers and MDC's Blackboard environment. Many of you use Building Blocks in your courses from Pearson, McGraw Hill, and other publishing companies.
Over the past few months, the Virtual College (fully online courses) and CT&D (blended and web-enhanced courses) have been increasingly asked to provide these in your courses. While Building Blocks can extend functionality, there are important academic and technical considerations. The extension should be of educational value to the target student population. If the extension will be of academic value, then there are also technical considerations. Building Blocks must go through a review process by the MDC Blackboard Technical Team in order to ensure that there are no functionality issues that could have deleterious impacts on the LMS or within the course(s) where the Building Block resides. This process includes vetting, installing, maintaining, and monitoring these third party extensions.
Because student data is involved, there are many ways it can be at risk. To ensure that student data is kept secure and private, discussions with the vendor about end-user agreements, security issues, and support responsibilities are needed. The MDC Blackboard Technical Team also needs to thoroughly test the Building Block to be sure that it integrates well with Blackboard and functions as expected. In addition, the team needs to make sure that courses using the extension will copy over to live sections with no technical issues.
We are asking you to work with your Virtual College or CT&D instructional designer when thinking about installing a Building Block in your course. Building Blocks will need to be reviewed by the Office of Information Security and Policy and the MDC Blackboard Technical Team. In many cases, this review will be pretty simple and should not take a long time. We suggest that you plan ahead and give yourself at least 3 months prior to the term you would like the Building Block added to your course.