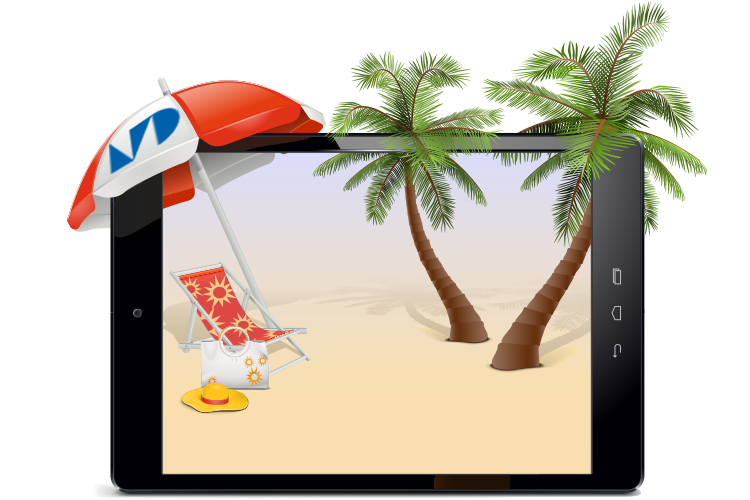 Registration begins February 4
Summer 2019 terms begin on May 13 and June 24
Summer 2019 is your summer of opportunities. Our affordable tuition and flexible online schedule allow students to chase their dreams and earn degrees. Choose from classes like ENC1101, SPC1017, MAT1033, and more. Learn online from home or against the vibrant scenery of Miami, FL and the greater South Florida area.
In-state tuition and fees for a 3-credit online class is less than $400*. Take your general education courses at MDC to focus on your major-specific courses earlier and save money while you're at it. Get in the 'Express Lanes' to graduation with the Virtual College this summer and earn your degree in no time. We have over 200 courses to choose from, including STA1033, BSC2085 & BSC2085L, MAC1105, MAC2233, ENC1102, and many more – all transferrable; all online.
Summertime means different things for many people – some work, some vacation, and some study. Have it all and enjoy your summer. Learn from the comforts of home or a hotel room, it's up to you. Take ACG2021 & ACG2021L, ACG2071 & ACG2071L, BSC1005, CGS1060c, PSY2012, MGF1106, and many other popular online classes.
Miami Dade College's eight campuses and outreach center offer a wide array of courses for all of our 300+ programs of study. Make opportunities happen for you this summer, and add flexibility to your schedule with a combination of online and on-campus courses. More flexibility means more time exploring Miami's beaches, art & design districts, museums, state parks, and MDC's very own Freedom Tower. This means more time with friends and family, and more time for you.
Earn while you learn, or just start earning. With our new fully online General Business Specialist College Credit Certificate, you can earn a credential in and gain a competitive edge in as little as 12-weeks. This intensive program requires only four courses – ENC1101, GEB1011, a business elective, and any major-specific elective*. Use these courses to satisfy A.S. and A.A. requirements and start earning more while you finish your degree. Explore the General Business program.