Translation and Interpretation Studies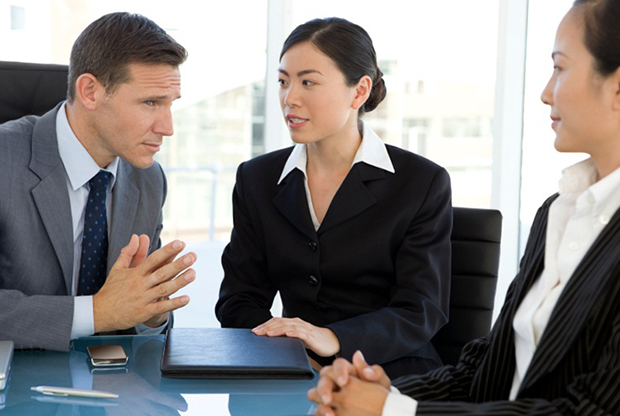 The InterAmerican Campus of Miami Dade College offers courses leading to an Associate in Science (A.S.) degree and two certificate options in Translation and Interpretation Studies in Spanish/English.

This program is designed to prepare Spanish/English bilinguals for an exciting career in translation and/or interpretation (please note that all entrants will be tested to ensure adequate command of both languages).

The Translation-Interpretation Studies A.S. degree in Spanish offers bilinguals the opportunity to be trained in this high-paying field which is in great demand in the South Florida area, and globally. Government agencies, multinational corporations, the courts, hospitals, and the media are in need of qualified professionals with these skills.
What Do Translators Do?
They translate written documents, software, websites, and localization projects with Computer Assisted Translation (CAT) tools
They read and rewrite materials in a specified language or languages following established rules pertaining to actual word meaning, sentence structure, grammar, punctuation, etc
They often specialize in particular fields such as the media, law, finance, medicine, localization, transcreation, etc
They transcribe and translate audiotapes
What Do Interpreters Do?
They interpret (orally translate) statements from a source language into a target language
They provide sight translation, as well as consecutive or simultaneous interpretation. In sight translation, interpreters read a text written in one language and interpret it in the other language. In consecutive interpretation, the interpreter listens to complete statements in the source language and orally translates in the target language. In simultaneous interpretation, the interpreter renders oral translation as it is being spoken, usually hearing material over an electronic audio system and broadcasting the translation to listeners
They often specialize in particular fields such as law, finance, medicine, and conference interpretation
What You Will Learn
Besides learning how to work in all modes of interpretation, the Translation and Interpretation Studies program focuses on developing listening, memory and sight translation skills as well as note taking techniques, public speaking, and glossary compiling.
Types of exercises taught in the Translation and Interpretation Studies program include text analysis, terminology file development, documentation gathering, and translating into and from the target language. Text revision, editing, and proofreading are also practiced
Get a jump start on a great career today!
Since the rapid, worldwide growth of computer science and the Internet at the end of the last century, computers are considered an indispensable aid for translators. Computer-assisted translation is a required, complementary component of translation training, broadening the scope of translations and further improving their quality. Presently there are computer programs in the market specially designed to produce high-quality, timely translations in a cost-effective manner. Miami Dade College's Translation and Interpretation Studies program will show you how to use these tools to develop the skills that will make you a valued professional.
Intern and Prepare for Certification/Accreditation Exams
Students enrolled in the Translation and Interpretation Studies program will have an opportunity to intern in local courts or hospitals before completing the program. Successful completers may apply to sit for Florida's Consortium Interpreter Qualification Exam given in Spanish, Federal Court Interpreter Spanish/English Certification Examination, Medical Interpreter Certification Exam, The American Translators Association (ATA) Certification Exam in Spanish, and/or the National Association of Judiciary Interpreters and Translators (NAJIT) Certification Exam in Spanish.