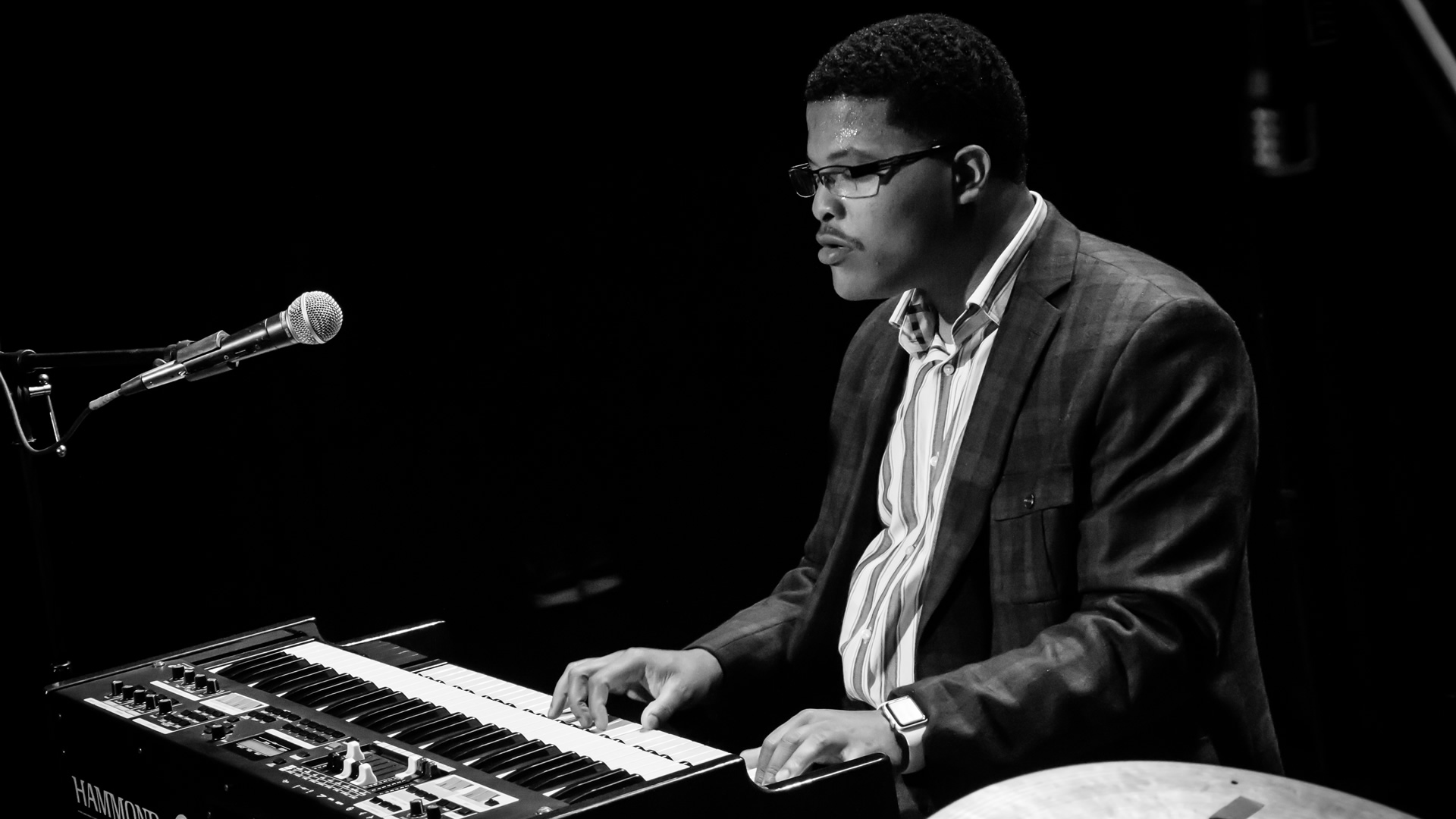 Kendall Carter
B-3 Organ
Wednesday, Oct. 20, 2021, Noon
Location: Wolfson Auditorium

Bill Evans Tribute: A Portrait in Jazz
Hailing from Louisville, Kentucky, Hammond organist Kendall Carter began playing the piano at age 4 and moved to the organ when he was 13.
Although his music is rooted in the gospel tradition, Carter also draws influence from notable organists Jimmy McGriff, Charles Earland and Shirley Scott. Combining these influences has allowed him to develop his own philosophy on playing the blues and keeping the groove.
Carter has worked with numerous renowned musicians, including NEA Jazz Master Jamey Aebersold, singer Carmen Bradford and saxophonist Tim Warfield, among others.
His debut album, Introducing Kendall Carter, which features veteran guitarist Dave Stryker and drummer Kenny Phelps, draws on the organ trio tradition with its stylized renditions of jazz standards and R&B classics.
Carter graduated from the University of Louisville with a bachelor's in Jazz Piano Performance and a master's degree in Jazz Composition and Arranging.