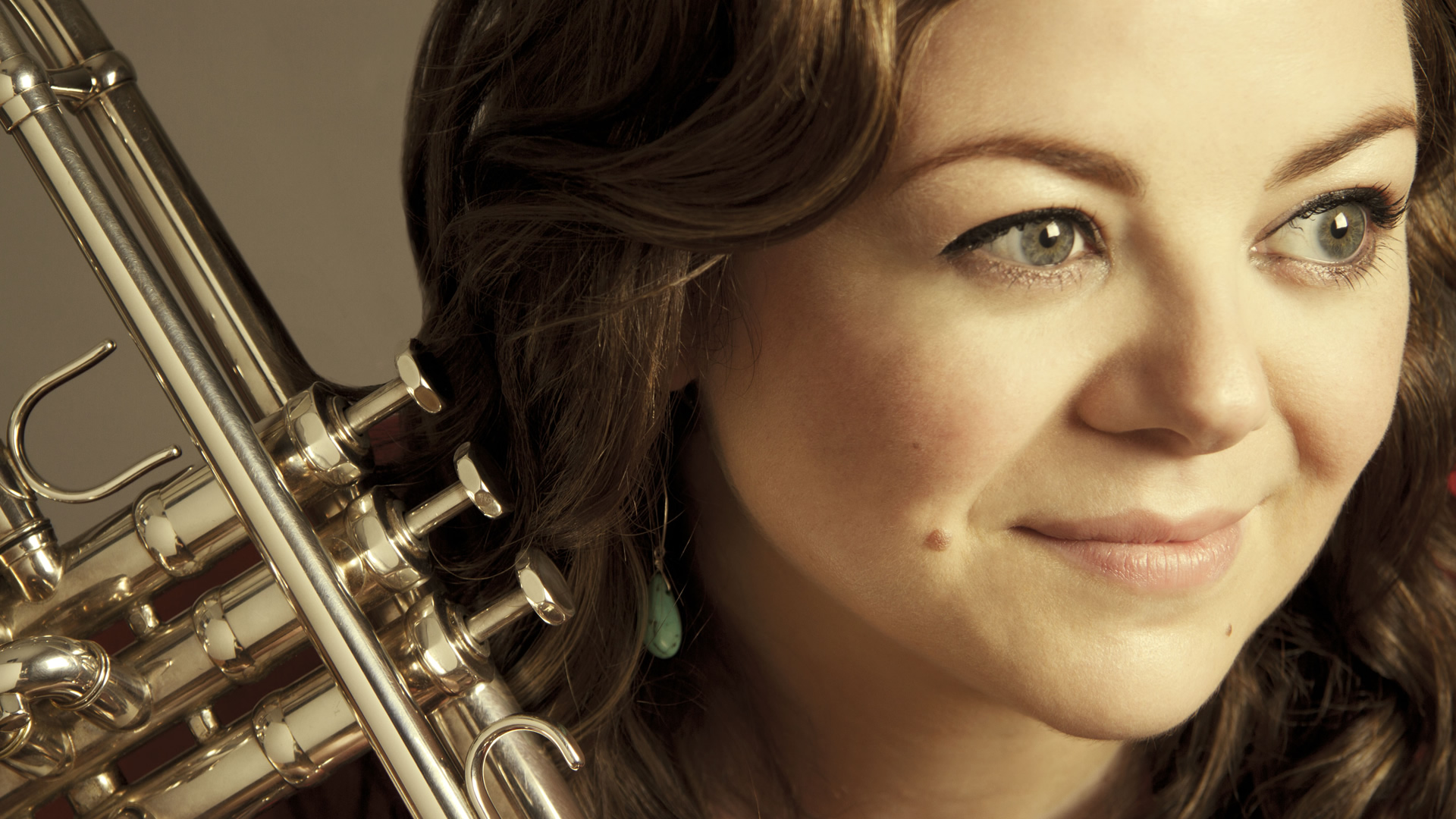 Nadje Noordhuis
Trumpet
Wednesday, Jan. 19, 2022, Noon
Location: Watch online
Described as "one of the most compelling voices to emerge on her instrument in recent years," by writer Dan Bilawksy of allaboutjazz.com, Australian-born trumpeter and composer Nadje Noordhuis possesses one of the most unforgettably lyrical voices in modern music.
She was one of 10 semi-finalists in the 2007 Thelonious Monk International Jazz Trumpet Competition and was selected as a Carnegie Hall Young Artist in 2010. Based in New York, she is a member of the multiple Grammy-winning Maria Schneider Orchestra, Grammy-nominated Darcy James Argue's Secret Society, and the Grammynominated Anat Cohen Tentet.
Noordhuis' eponymous 2012 debut album, featuring Grammy nominees Sara Caswell and Geoffrey Keezer, received critical acclaim. Her 2015 contemplative duo album with pianist Luke Howard, Ten Sails, has garnered international attention with approximately 10 million streams on Spotify and YouTube. Her 2017 album, Indigo, with vibraphonist and synthesist James Shipp, premiered at the Wangaratta Jazz Festival in Australia.
Her latest album, Gullfoss, was recorded live in Switzerland and features harpist Maeve Gilchrist, guitarist Jesse Lewis, bassist Ike Sturm and percussionist James Shipp.