Athletic Fields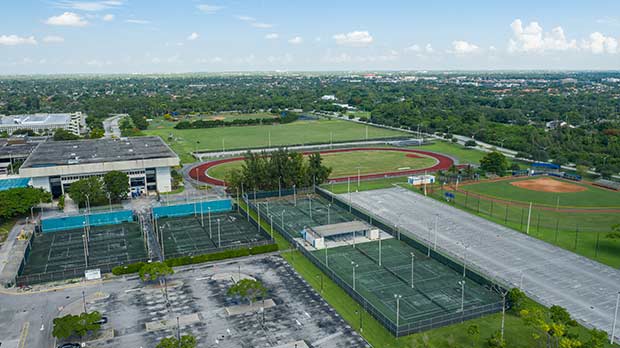 Tennis Courts
Currently Closed for Renovations
Comprised of 12 concrete courts with new nets and screens throughout.
The courts can be reserved for individual, daily use or for matches and large tournaments. The shaded bleachers and water fountain provide a relaxing break during energetic competitions and/or during special events.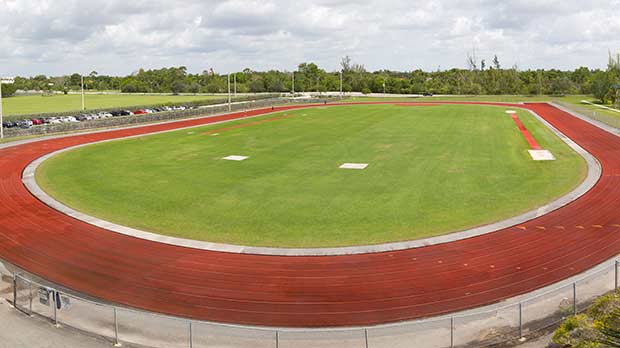 Track & Field Complex
The interior field area has multiple uses in accompaniment to the track or on its own. The stadium style bleachers within the complex provide large capacity seating, as well as a spirited atmosphere to host special events.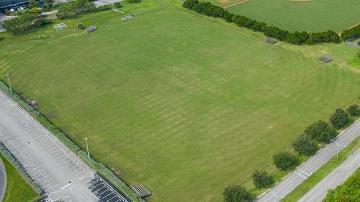 Soccer Field
Large spacious atmosphere accommodating four luscious green soccer fields.
This picturesque playing field can be utilized for many different types of activities.
Used for:
Soccer
Lacrosse
Inflatables
Variety Field Sports
Football
Field Hockey
Fund-raisers
Special Events
Reservation Information
Tennis Center, please contact Pool and Tennis Manager (305) 237-2235.
Please contact Facility Rentals & Room Reservations for all other reservations at (305) 237-0356.
Staff
Name
Position
Phone
Email
Mr. Alex Osorio

Campus Events and

Rentals Coordinator

305-237-2039
aosorio@mdc.edu