---
Making Their Mark
New Chairman Builds on Firm Foundation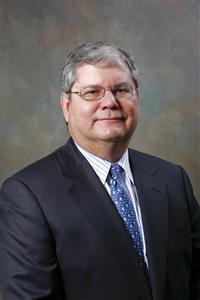 MDC Foundation Board Chairman Miguel G. Farra
Miguel G. Farra, the newly named chairman of the Miami Dade College Foundation's board of directors, believes strongly in the power of a great education.
Farra graduated from MDC in the 1970s. His wife, Nelly, is also an MDC graduate. He then went on to earn a degree from the University of Miami before going to law school. He is now a partner in charge of the tax and accounting department at MBAF, the largest public accounting firm in Florida.
Farra's schedule at MBAF is packed, especially after the firm's merger earlier this year with New York-based ERE, LLP, which created one of the top-40 largest accounting and consulting firms in the United States, with more than $85 million in annual revenue and more than 400 employees in offices in Miami, Orlando, Fort Lauderdale, Boca Raton, New York City, Baltimore and Chicago, along with Valhalla, N.Y.; Boulder, Colo.; and India.
Despite the many work demands, Farra takes time from his busy agenda to give back to the community and to the College.
"I believe in Miami Dade College," he said. "I attribute a lot of my success to my years at MDC. I feel a commitment to helping others get the opportunities I had."
Powerful U.S. Institution
Inspired by the leadership role the College has attained in U.S. higher education under the direction of MDC President Dr. Eduardo J. Padrón, Farra said, "He has made the College one of the great institutions in the United States, and I want to help make it even better."
Being "Democracy's College," MDC makes education available and affordable to everyone, which Farra said is vital to our nation's ability to excel on a global scale.
"A lot of people don't have the money to send their kids to other colleges that are more expensive," he said. "Miami Dade College does not deny anyone access to a higher education."
Outstanding Leadership
Farra said his goal as Foundation chairman is to expand upon the exceptional work done by those who have preceded him.
Praising previous Foundation chairs, Farra said, "I have had the pleasure of working with Penny Schaffer and Sheldon Anderson in the immediate past, and I am committed to building upon their leadership and success. I want to help the Foundation further develop its fundraising efforts so that we can improve our financial base and continue to build the endowment funds that allow the College to provide scholarships and financial aid for students who need assistance.
"Miami Dade College has been an integral part of the community for the past 50 years," he said. "And with excellent professors and administrators, it will continue its strong leadership role in both education and culture."
— WV
More Making Their Mark Articles