---
Making Their Mark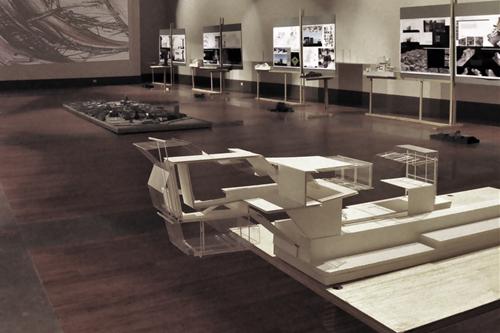 Architecture Students Flourish, Win Awards
The Miami Chapter of the American Institute of Architects (AIA) recently chose David Monnar, an architecture student in The Honors College at MDC, as Student of the Year at their 56th Annual Design Gala at the Gusman Center for the Performing Arts.
Monnar, who came from Cuba just two years ago, studied architecture at Polytechnic University José Antonio Echeverría in Havana before enrolling at MDC.
"I was blessed to be accepted into The Honors College; it opened many possibilities for me," said Monnar, who plans to continue his studies at the Southern California Institute of Architecture, Cornell University or the Pratt Institute.
Unique Approach
Intrigued by Monnar's work on a seaport terminal design project in an advanced architecture class, MDC Professor Mario F. Ortega nominated Monnar for the award.
"I was impressed by his talent and his individuality as a designer, and his persistence in improving and analyzing his work," said Ortega, who serves as faculty advisor of the Architecture Student Society at Kendall Campus.
Monnar's work, along with that of several MDC architecture students, was recently on display at the Coral Gables Museum as part of the exhibition Architecture Atelier: Education of an Architect, the Pedagogy of Professor Mario F. Ortega, which included more than 100 projects by 40 students.
Smooth Transition
Also featured was the work of MDC architecture student Manori Sumanasinghe, who is MDC Kendall's Architecture Student Society president. A transfer student from Sri Lanka, she is grateful to MDC for helping her smoothly adjust to the U.S. higher educational system.
"Miami Dade College is also a great school for students like me who are a little bit older," said Sumanasinghe, who is married and has a full-time job.
"Having attended other schools, I can say with authority that MDC's architecture program is exceptional. The faculty is extremely dedicated, making sure we not only get the best education possible, but that we take advantage of all the resources and opportunities available to us – both at MDC and for life."
— NM, HP
More Making Their Mark Articles