---
Making Their Mark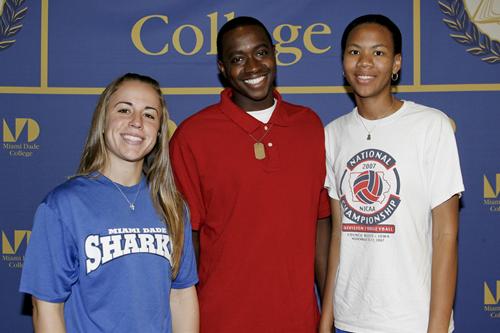 MDC Leads Athletes to Scholarships at Top U.S. Programs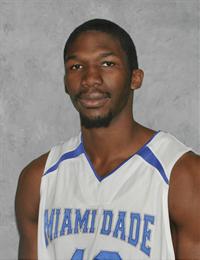 Trevor Mbakwe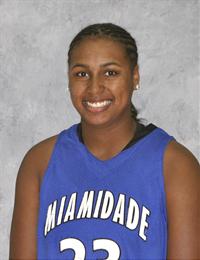 Ashley Wilkes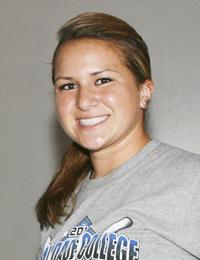 Erika Bennett
At Miami Dade College, athletics are about more than just wins and losses. They're also about opportunity.
Over the years, hundreds of athletes have spent their time at MDC wisely, using what they have learned in the classroom and on the field to convert their talent into scholarships at four-year universities.
MDC's men's basketball program is a prime example. In just the past couple of years, several former MDC stars have gone on to excel at big-time programs, including Will Coleman (Memphis), Freddy Asprilla (Kansas State), Trevor Mbakwe (Minnesota), James Beatty (Rutgers), and Eloy Vargas (Kentucky).
The women's basketball program has nine players currently competing at four-year schools, including Ashleigh Kelly and Francis Puello at Appalachian State, Dominique Collier at Towson, and Monet Kearse at Alabama State. From this year's team, two have already committed to four-year schools: Ashley Wilkes with Canisius and Kandis Frederick with Lynn University.
MDC's softball program, which won a national championship in 2010, has also been prolific, sending a total of 17 players to four-year schools in the past three years. Among the players on the list are Kristina DeMello (Central Florida), Erika Bennett and Amanda Lara (Marshall), Rebecca Hall (Fresno State), Annike Don (Jacksonville), Vivian Morimoto and Simone Suetsugu (Tennessee-Chatanooga), and Lauren López (Nova Southeastern).
MDC baseball also has an impressive track record, sending 18 players to four-year schools in the past three years. Among the names on the list are Adrian Morales, who helped lead South Carolina to the 2010 national championship; Rey Cotilla (North Carolina State); Chris Peláez (Miami); Jonathan Watson (Virginia Commonwealth); and Matt Laney (Coastal Carolina).
Last but not least is the volleyball program, which has won four state titles in the past five years, including twice finishing as national runners-up. From those teams, numerous players went to the next level, including Paola Ampudia and Rosa Medrano (Missouri); Amanda Matos (South Florida); Marcela Gamarra (Miami); and Norma Cortez (North Carolina).
There are outstanding tales to be told about each of these great MDC alumni. With all the variations on this theme of success, at the heart of them all is a common thread: the hard work of the athletes, the dedication of their coaches and professors, and the unique opportunities provided by MDC.
It's a winning combination destined to create many more inspiring stories in the future.
More Making Their Mark Articles