---
Features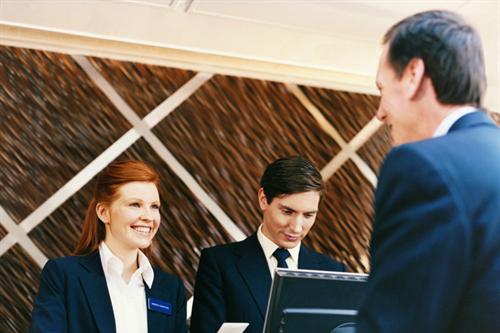 One Industry, a Multitude of Jobs
Thanks to a grant from Hilton Worldwide Corporation, the Hospitality Institute at MDC recently received a major boost to augment job training it offers to Miami's inner city residents for entry-level positions.
"The new Hilton funding gives us additional support to expand our outreach," said Shelly Fano, director of the Hospitality Institute, which is an initiative of the Miami Dade College International Hospitality Center thriving under the strong support of MDC Foundation Board Member Julie Grimes, who makes time in her packed schedule as owner of Miami's Doubletree Grand Hotel to devote countless hours to the College.
Community Collaboration
First initiated five years ago, the program helps South Florida meet demand for workers in hospitality, the region's major industry. Training takes place four times a year and is offered free to participants recommended by agencies such as South Florida Workforce, Betterway and Camillus House.
Weeklong sessions include four days of work-readiness workshops culminating with a completion ceremony and job fair on the last day. Topics covered include customer service, food safety skill handler certification, résumé writing, interviewing techniques, dining etiquette, professional attire, basic computer skills and financial literacy.
New Programs
Now with the grant, MDC's Hospitality Institute will provide new training initiatives, including a 12-week basic culinary skills program. In addition, the Institute will offer more community outreach, increased partnerships with industries and employers, a five-week customer-service course, an intensive English program, entrepreneurial education for Institute alumni and computer instruction in collaboration with the Miami-Dade County Public Library System.
Along with new programs, the Institute aims to expand to other areas of the county. What's more, MDC's successful program has led to talks with Hilton about taking the model to other cities around the country.
— Staff Report
More Features Articles