---
Academics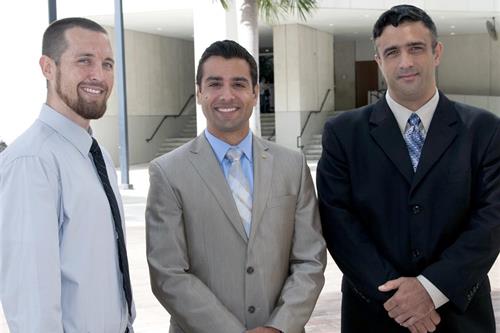 A Spark of Genius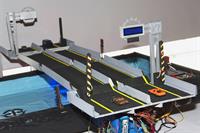 This scale model of an automated drawbridge is one of many impressive projects with real-world applications developed by MDC students.
In just a few short years, the new computing research lab at MDC's School of Engineering + Technology has become a sought-after research incubator where students are encouraged to dream big and are given the tools to bring their cutting-edge ideas to life.
From Concept to Consumer
"It's important to shape students into well-rounded scholars who can defend their ideas and theories," said Dr. Miguel Alonso, the School's chair. "I never say no to an idea, and I hold them to a very high standard."
Student innovations to date include a mobile phone app that helps detect skin cancer and an automated drawbridge system that has the potential to improve safety and reduce costs. Students also have developed prototypes for Android-powered cellphone apps that amplify sound for the hearing impaired and decode colors for color-blind technicians. Another project in the works is a real-time, solar-powered traffic monitoring system that has caught the attention of the Miami-Dade Expressway Authority (MDX) for potential future use.
Empowering Ideas
Located at Kendall Campus, the lab has become a place where students engage in peer-led learning and are challenged to be disciplined, self-motivated and innovative. Using the latest technology, including cutting-edge Catia software and 3-D modeling equipment, these exceptional students have developed award-winning projects, which they have presented at competitions and conferences around the country.
"The goal of engineering is to solve problems and help humanity progress," said Alonso, who started the research lab in 2010 with a grant from the National Science Foundation (NSF) to recruit, retain and help ensure the progress of underrepresented students in engineering and computing careers.
"I definitely feel like I've accomplished a lot," said student Robert Glazebrook, who constructed the automated drawbridge model as part of a group project and hopes to obtain a patent. After earning two associate degrees at MDC, Glazebrook decided to pursue a bachelor's in electronics engineering here as well because of the outstanding learning environment. "With the opportunities that MDC provided and my desire to do my best, I am set up for the future and prepared for any job."
— Staff Report
More Academics Articles