---
Academics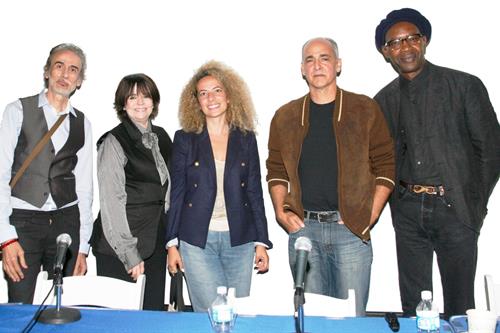 An Exploration of Ideas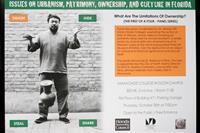 'What are the Limitations of Ownership' examined the action of artist Ai WeiWei, who smashed an authentic Ming vase he owned.
MDC's Arts and Philosophy Department at Wolfson Campus recently launched Smash, Hide, Steal, Share – Issues on Urbanism, Patrimony, Ownership and Culture in Florida.
The four-part humanities lecture series with panel discussions was made possible by a grant from the Florida Humanities Council with funds from the National Endowment for the Humanities. It opened in the fall with "What Are the Limitations of Ownership?" The lecture examined the action of artist Ai WeiWei, who smashed an authentic Ming vase he owned. Moderated by MDC Professor Dr. Alfredo Triff, the panel discussed the historical implications of these actions, whether destruction of a historical object can be justified and who owns the artwork in a museum.
In November the series continued with "Who Owns Historical Artifacts?" Moderated by MDC Professor Dr. Meryl Shriver-Rice, the lecture focused on the conflict between public rights, private ownership and public access to the Miami Circles, which are Tequesta Native American sites first discovered in 1998 in Downtown Miami. The Tequesta inhabited the region as early as 1513, when Ponce de León noted their existence during his exploration of Florida. Seven other Tequesta sites have since been discovered in the area. With their fate currently in question, this discussion was all the more timely.
This spring, the series continues in February with "Current Evolutions in Jazz – When Does an Art Form Lose Its Identity?" The panel will explore the rapidly evolving multicultural segmentation of jazz music at a time when the Internet and mass communication have changed the way people find, create and interact with new music.
In April, the series concludes with "Who Owns the Story?" Led by Carolyn Dorfman, whose work focuses on Jewish history and stories, this lecture will examine the role storytelling plays in preserving and sharing history, a relevant topic for Miami's Cuban exile community, which, like the Jewish diaspora, has experienced its own unique stories of heroism, loss and cultural preservation.
For more information on times and locations, see mdc.edu/wolfson/arts or call 305-237-3721.
More Academics Articles