---
Features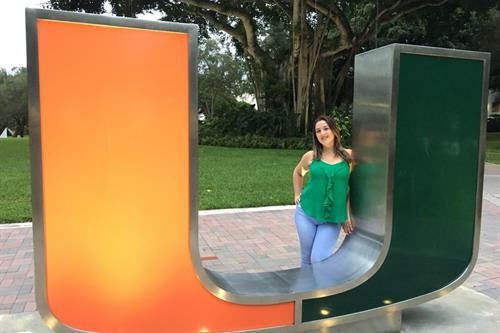 Investing in Immigrants
For nearly two decades, MDC's Refugee/Entrant Vocational Education Services Training (REVEST) program has been providing critical skills to new arrivals in the U.S., serving more than 50,000 since its inception in 1999.
Through English language and vocational training and other support services, it has helped immigrants and refugees make a successful transition to a new life and new career in America.
MDC alumna Thais L. García Llanes is one of many REVEST success stories.
"I came from Cuba to the U.S. looking for a dream of freedom and a possibility for a better future," said García Llanes, who was pursuing a career as an industrial engineer in her home nation. "It was not easy at all to leave behind my career, but I had the goal of finishing it here."
Shortly after her arrival, García Llanes entered REVEST and moved through the program rapidly, first landing employment and soon afterward gaining admission to Miami Dade College to pursue an associate degree.
"My experience with REVEST was incredible," she said. "REVEST gave me the opportunity to study English first, and it also opened a door with a job opportunity. In REVEST, I found a second family that guided me in my first steps in this country."
Determined to finish her education in engineering, García Llanes excelled in her studies at MDC and was awarded a scholarship to complete her bachelor's degree.
"My time at Miami Dade College was amazing because it showed me a new world of learning and opportunities," the happy alumna said. "I cannot be more thankful for the opportunity of studying and working at MDC."
More Features Articles