---
Features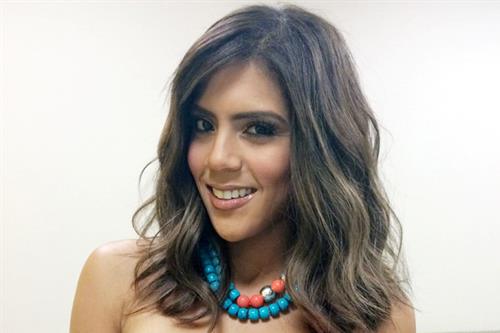 Making Time for Education
Francisca Lachapel, a native of the Dominican Republic and co-host on Univision's Spanish-language morning show Despierta America, is also an MDC student by night.
The 27-year-old is a beauty queen who last year won the title of Nuestra Belleza Latina (Our Latin Beauty), in the Univision-produced reality show of the same name. To further her career plans, she now is taking Intensive English through MDC's School of Continuing Education and Professional Development.
"What you learn – that's your biggest treasure," Lachapel said in a televised segment that showcased her MDC courses. "And wherever I go, I take that with me."
Lachapel said she couldn't pursue her education as much as she would have liked in her native country because she had to work to support herself and her mother.
"I decided to come to this country to pursue the American dream, to help myself and my family," she said. "Now I see my education as more important, as my top priority."
Going to school while having a full-time career is a challenge, Lachapel said.
"I sacrifice," she said. "I wake up at 4 a.m. every day (for her Good Morning America-type show) and then go to school until 9 p.m. I want to learn English so I can have my career. I want to move forward. I want to earn a degree.
"It's not easy. It's a lot of effort. I listen to English music, and I watch TV in English. I read the paper. I have my friends speak to me in English.
"Nothing can limit you except yourself. I used to say I don't have time. But that is a phrase that I'm trying to eliminate from my vocabulary."
— WV
More Features Articles