---
Features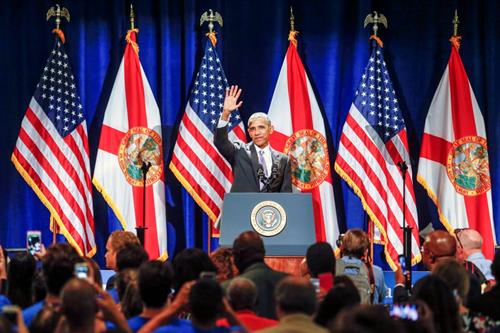 A Commanding Visit
U.S. President Barack Obama recently paid his third visit to Miami Dade College, this time to talk about one of the cornerstones of his administration's legacy, the Affordable Care Act.
Speaking to an excited crowd of more than 500 students at MDC's Wolfson Campus, President Obama emphasized the importance of health coverage and praised MDC's efforts to inform students and the community at large on how to obtain it.
"This is one of the reasons why I'm so proud of what Miami Dade College is doing," Obama said. "The more young and healthy people like you who do the smart thing and sign up, then the better it's going to work for everybody.
"I'm pretty sure that Miami Dade can set the standard for the rest of the country because that's how you do. That's how you do."
— MR
More Features Articles