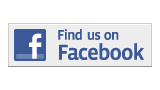 ---
Sports
De Aguero Named Coach of the Year
By Nicholas Arias
nicholas.arias004@mymdc.net
Gina De Aguero, who  took the Lady Sharks softball team to the Florida College System Activities Association State Tournament for the second consecutive year, has been tabbed as Southern Conference Coach of the Year.
"I couldn't win Coach of the Year without the aide of my assistant coaches and my team. If my team doesn't win, I don't receive this acknowledgement," De Aguero said. "It's an honor to receive this award. It represents good teamwork and dedication to all individuals involved."
The Lady Sharks finished the regular season with a 28-14 record (13-3 in conference play). They won their first two games at the state tournament  but were eliminated after losing their next two games.     
Ericka Acevedo, a sophomore third baseman who suffered a career ending back injury from last season, attributes De Aguero's success not just on her attention to detail or commitment to execution, but the bond she develops with her players.
"I think what sets her apart from other coaches is the amount of attention she sets on her players and how hard she pushes us to get better," Acevedo said. "She goes beyond practice to help her players out [both] on and off the field."
De Aguero  said her main goal with each player is to ensure they have done enough academically in order to transfer to a four-year institution after earning an associate degree.
"I expect us as a team to have a 3.0 GPA during the year. Obviously that's tough for some of our players but we need our standards to be set a little higher," De Aguero said. "There aren't a ton of careers in softball … my main priority is to make sure they are doing well in their classes and well enough to find a passion outside of the game. I try and help them out however best I can."
Although De Aguero has been coaching the Lady Sharks for two seasons, she was not a full-time coach until April of this year. While De Aguero was a part-time coach at MDC, she also taught Language Arts to students with special needs at Atlantis Academy.   
De Aguero, an MDC alumna, had coached other schools and teams before she found herself back at Dade. From 2003-2005, De Aguero was the assistant coach for St. Thomas University. Later that year, she returned to her alma mater, St. Brendan Catholic High School, as an assistant coach and stayed there for six years.
In 2006, De Aguero began coaching the Lady Canes, a non-profit organization that plays during the summer, which she still does today.
But perhaps her greatest attribute is bringing in a group of girls from across the world and assisting them in whatever they need socially, academically, or athletically.
"She treats us like family," said freshman Maria "Chi-Chi" Ueno, from Brazil. "Her best quality is getting everyone together and helping us through anything we ever need."
More Sports Articles
---