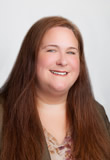 Greetings and welcome to the North Campus!
If you are a visitor to our website, I trust that you will be enlightened by the wealth of information that is provided, and I welcome you to contact me in any regard.
To those students who are new to our Campus, I extend a warm welcome and a special invitation for you to visit my office so that I can more personally greet you! Those of you who are returning have already experienced the excitement, rigors and challenges of academic life, and I urge you to continue your commitment to learning.
The North Campus is the ideal environment for students who are serious about getting a quality education, developing personally, and truly preparing themselves for a promising future. It will take great effort, perseverance, and hard work on your part to succeed. I know that you will make the sacrifices that are necessary to be able to devote adequate time to your studies both in and out of the classroom. And remember, our caring and highly qualified faculty and staff are here to support you at every step of the way.
Apart from the major course of study on which you will focus here at the College, Miami Dade College has Learning Outcomes, which are learning goals that emphasize the lifelong skills needed to be successful in work and life and to participate in our society as a global citizen. MDC's 10 Learning Outcomes are overarching throughout the curriculum and co-curriculum, and all of our students are guided in their learning and other engagement activities towards competency in the "10".
While you are here, make the most of the opportunities afforded to you. Meet other students. Get involved in campus life. Visit with the faculty and seek their counsel. Above all else, commit to continuing with your studies here at the North Campus until you have completed all the stated degree requirements. We want to have the opportunity to grant you the diploma or certificate that you deserve and have earned, when that time comes!
I offer you my very best wishes for a productive and enjoyable academic year.
Sincerely,


Georgette Perez
gperez2@mdc.edu
Dean of Students