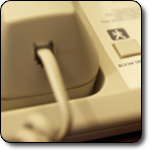 The Campus Support Services Department manages the Custodial Services, PBX-Main Campus Telephone Operator, Public Safety, and Duplicating and Mail Center operations. The mission of the Campus Support Services department is to support the campus by providing a safe, clean and attractive environment for students, faculty, administrators and staff. One of the many ways we serve the campus is by ensuring that all federal, state, and college safety and fire regulations are being met. The Campus Support Services Department also coordinates with District Plant Maintenance Department for general repairs to the Campus including, but not limited to, plumbing, electrical, air conditioning, painting, carpentry, signs, key duplication, landscaping, grounds, etc. Click here for additional information on District Plant Maintenance Services and Guidelines.

Hurricane Preparedness Plan

The Campus Support Services Department is also responsible for preparing the campus for any hurricane or tropical storm. In case of a hurricane threat, North Campus has established procedures to be implemented by all campus personnel prior to, during, and immediately after a hurricane. It follows instructions and polices, both written and verbal, promulgated by the college administration. You will need the Acrobat Reader to view the document.
To obtain a free copy of the Acrobat Reader, please click here to initiate the download.