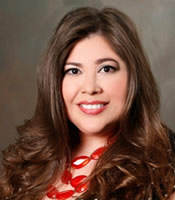 Ana Corrales, Center Director
Ana Corrales is the new Director of the Center for Economic Education at Miami Dade College (MDC). Currently a Senior Associate Professor of Economics, she enjoys teaching and helping students navigate the transfer application process and achieve their career goals since 2005.
Professor Corrales brings economic consulting, corporate communications, events planning, and non-profit management experience to the Center. Prior to joining MDC, she was Director of Research and Client Services at a boutique economic consulting firm, served as Executive Director of a local bi-national chamber, and was a Business Analyst for a Fortune 500 energy company.
In 2014, faculty peers at MDC honored Professor Corrales with an Endowed Teaching Chair Award. She completed Leadership Miami and was a 2015 Miami Fellow of New Leaders Council. Most recently, Professor Corrales served as President of the Board of Directors at the YWCA of Greater Miami-Dade. She also served in the City of Miami's Blue Ribbon Committee on Economic Initiatives and the Florida FBLA-PBL Board of Directors.
Professor Corrales earned her B.A. from Swarthmore College and obtained her M.A. in Applied Economics at Johns Hopkins University. She is a proud graduate of Miami Dade County Public Schools, completing her International Baccalaureate Diploma at Coral Gables Senior High.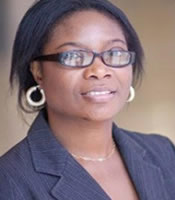 Kemi Arosanyin, Program Coordinator
Kemi Arosanyin manages professional development programs for the Center for Economic Education at Miami Dade College. She handles workshop planning, curriculum development, grant management, community outreach and stakeholders engagement.
Ms. Arosanyin has over 15 years of experience in business development, relationship management, general administration, research and strategy.
Ms. Arosanyin has a Master's degree in International Business (MIB) from Florida International University, and a Master's degree in Business Administration (MBA) from University of Ilorin, Nigeria.