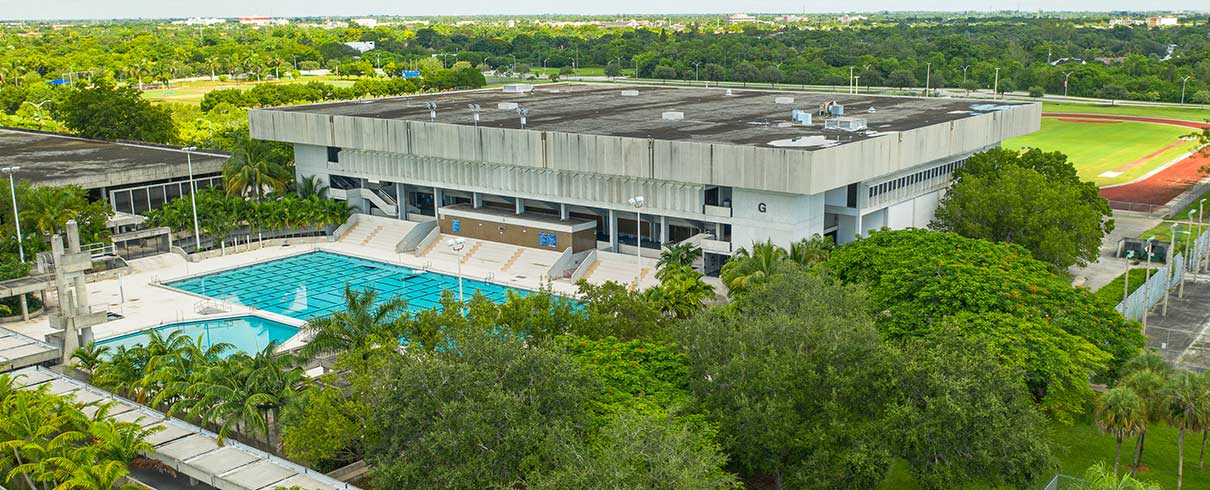 About Life Sciences, Health and Wellness at MDC Kendall Campus
Biological Science offices, laboratories, and classrooms are located in Ursina Hall or Building 3. The anatomy and physiology laboratories are well-equipped for the study of human biology.
Biology Resources
Academic Programs
Biological scientists study living organisms and their relationship to their environment. Most specialize in some area of biology such as zoology (the study of animals) or microbiology (the study of microscopic organisms).

The Landscape & Horticulture Technology Program is the only credit hands-on degree program in ornamental horticulture offered in Miami-Dade County. This program offers two certificates and two Associate in Science Degrees.
Faculty and Staff
Name
Position
Phone
Room
Email
Dr. Alejandro Viera
Department Chair
305-237-2136
3265
aviera1@mdc.edu
Lillian Quintero
Assistant to Chair
305-237-2445
3265
lquinter@mdc.edu
Jeannette Arce
Department Secretary
305-237-2149
3265
jarce1@mdc.edu
Mary Fortner
Biology Lab Manager
305-237-2027
3260
mfortner@mdc.edu
Maria Gonzalez
Instructional Assistant II
305-237-0950
Landscape Technology Nursery
mgonza28@mdc.edu
Maria Sanchez Carrasco
Biology Lab -
Instructional Assistant I
305-237-2027
3260
msanch14@mdc.edu
Prof. Babatunde Amole
Microbiology, Anatomy &
Physiology
305-237-2494
3265-11
bamole@mdc.edu
Dr. Amarilys Carmona
Anatomy & Physiology
305-237-2300
3265-15
acarmona@mdc.edu
Prof. Theresa Chormanski
Landscape & Horticulture Technology Director
305-237-2367
3265-02
tchormans@mdc.edu
Dr. Avner Ittah
Biology
305-237-2539
3265-08
aittah@mdc.edu
Prof. David Moore
Zoology, General Biology & Biology and Environment
305-237-2315
3265-10
dmoore@mdc.edu
Dr. Alfonso Pino
Anatomy & Physiology
305-237-2592
3265-14
apino@mdc.edu
Prof. Rosa Polanco-Paula, M.S., R.D, L.D.N., C.D.
Nutrition
305-237-2304
3265-13
rpolanco@mdc.edu
Dr. Catalina Aristizabal
Biology
305-237-2579
3265-03
caristiz@mdc.edu
Dr. Marien Cendon
Anatomy & Physiology
305-237-2139
3265-16
mcendon@mdc.edu
Dr. Janet Dowding
Biology, Microbiology
305-237-0352
3265-07
jdowding@mdc.edu
Dr. Kendra Merchant
Biology, Bachelors
305-237-0956
3265-2
kmerchan@mdc.edu
Prof. Meera Nair
Microbiology
305-237-2643
3265-03
mnair@mdc.edu
Dr. Marbelys Pino
Biology
305-237-0842
3265-9
mpino1@mdc.edu
Dr. Nidia Romer
Nutrition, Anatomy & Physiology
305-237-0807
3265-01
nromer@mdc.edu
Susan Summons
Skills and Practice of Basketball, HLP-1080 Health and Fitness
305-237-2378
G-316
ssummons@mdc.edu