The Wellness and Fitness department took part in the 1st Annual Fresh Start event that encouraged and provided support for Mental Wellness on campus on November 6th, 2019. The department provided the Physical Activity Booth encouraging physical activity as a tool to reduce several mental illnesses. Which decreases anxiety and depression by 40%.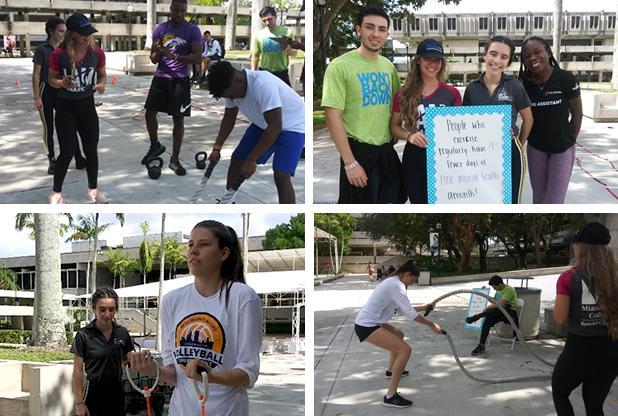 "Two hundred and eighty-two students returned activity event passports at the reception table during the event. This means that our students completed at least 2,820 interactive activities designed to increase awareness of mental health wellness and suicide prevention, reduce stigma, understand warning signs, and increase willingness to ask for help if experiencing distress. It is worth mentioning that many Psychology faculty members asked their students to submit an activity event passports in the classroom." Professor Jose Guntin, Social Science faculty, and organizer of the MDC Kendall Campus Fresh Start Coordinator.
Congratulations to the winners who had the fastest times in our Fresh Start Boost Fitness Challenge!
Men's Division
First place: Dillon Ford finished in 1:35 (Free year membership)
Second Place: Ceasar Mackey finished in 1:45 (Free Semester membership)
Third Place: Torey Baker finished in 1:53 (Free month membership)
Women's Division
First place: Elizabeth Praschnik finished in 2:10 (Free Year membership)
Second Place: Roshambia Clark finished in 2:34 (Free semester membership)
Third Place: Darian Henry finished in 2:40 (Free month membership)

Thank you for your participation and dedication to fitness!