Welcome to Academic Affairs at North Campus!
We appreciate and respect that a well-rounded citizen is one who has learned to learn, appreciates knowledge, the arts, sciences, and knows that as life continues, one acquires wisdom!
As a student, we welcome you to Academic Affairs. We have outstanding faculty who are dedicated to your education and experience in and out of the classroom. The academic departments and administrative leadership is committed to provide you with a "Students First' attitude.
We honor the academic aspects of education, as well as, the importance of your involvement as a student in student activities. Academic Affairs and Student Affairs collaborate to ensure that you have a successful and meaningful experience at our campus and in your college career. We want you to fulfill your dreams with the enriched curriculum and opportunities that we provide.
You will find your studies at MDC North Campus to be an enriching experience knowing that you have dedicated personnel to help you. The General Education courses in your program will provide you with a variety of experiences that are guided by the College's 10 Learning Outcomes.
Our faculty, administrators and staff are here for you, and believe that with great effort, dedication, and determination you will succeed.
Great things happen when you have a positive attitude!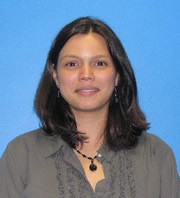 Dr. Jacqueline Peña

Dean of Academic Affairs
Email: jpena3@mdc.edu
Phone: 305-237-1409
Room: 1312-2