Jennifer Arbelaez
Cybersecurity Senior Services Manager, Akamai Technologies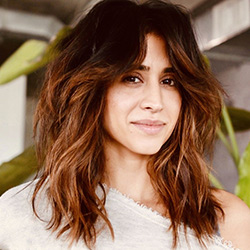 Jennifer Arbelaez is Cybersecurity Senior Services Manager in Akamai Technologies with over 10 years of experience leading operations, managing, and executing business projects, building multiple technical organizations (DDoS & WAF), while driving great level of efficiency. Proven track record in managing Fortune 100 enterprise accounts, leading integration and support teams to successfully deploy and support security solutions with focus on increasing revenue, customer engagement, and L/churn prevention.
Some of the most notable recent achievements has being the leadership of major global initiatives including a massive migration for customer contact data storage, new framework adaptation for customer authentication mechanisms across 400+ users, new-team adaptation readiness planning and execution for DDoS services, deferred revenue reduction program, new-hire training curriculums.
As a first-generation college graduate from an immigrant family, she holds a Bachelor of Science in Network & Communications Management since 2011. Jennifer is also a Cisco Certified Network Associate. In addition, she has taken certification courses for (PMP) Project Management for Business Transformation and (CISSP) Certified Information Systems Security Professionals.
Representing women as a minatory and giving back to the community remain close to her heart. She has participated as a mentor and event panelist for Miami Dade Public School/students, mentored women through the ITWomen Virtual Role Models Mentoring program and supported the ITWomen CIO Yearly Scholarship event. Jennifer has also officially become part of the Miami-Dade School STEM advisory board and sponsored the 2019 MiamiNaf Mega Student Industry Conference and has delivered various cyber-security focused sessions to the local community.
Lastly, she started a local women's forum for her office in Fort Lauderdale and become associated with the AnitaB.org South Florida chapter, where she has volunteered and recently delivered the #IamRemarkable workshop for both the local community and her workplace (recently for Costa Rica). Her mission is to keep expending her impact in the community.
Jennifer currently lives in Miami and enjoys reading, traveling, and exercising.