Emilio J. Del Riego, MAA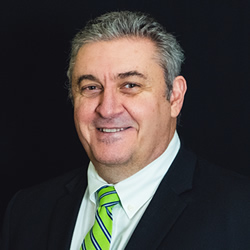 Regional Information Security Officer, ManpowerGroup USA
CISO, CIO, COO Consultant & Co Founder, E2E Consulting Group, LLC
Emilio Del Riego is a seasoned leader in all areas of Information Security, Cyber Security, Data Privacy, Information Technology and Bank operations. Mr. Del Riego has over 30 years of strategic and technical expertise as a CIO, CISO, and COO in the financial services industry. Throughout his career Mr. Del Riego has served in a senior leadership capacity for large and global financial institutions, non-profit organizations, and global staffing companies.
Mr. Del Riego currently serves as the Regional Information Security Officer for ManpowerGroup USA responsible for cybersecurity for all the Latin America operations. Joining Manpower in 2018 Mr. Del Riego was instrumental in helping Manpower achieve the CSO50 award in 2021. The CSO50 recognizes 50 organizations for their security projects or initiatives that demonstrate outstanding business value and thought leadership. Manpower is a Fortune 500 company and the third largest recruitment and staffing company in the world with offices in over 82 countries. Prior to Manpower Mr. Del Riego served as CIO, COO and CISO for over 25 years in several global financial institutions including ABN Amro Bank, Brickell Bank and Banque Sudameris. In addition, in 2014 Mr. Del Riego brought his leadership expertise to the non-profit arena as the CIO & CISO for the American Welding Society a global organization with over 70,000 members. In 2017, Mr. Del Riego co-founded E2E Consulting Group, LLC providing executive level expertise to Financial Institutions.
Mr. Del Riego holds a master's degree in administration and is completing his doctoral degree in Innovation and Leadership at St. Thomas University. In addition, Mr. Del Riego sits on the Cybersecurity panel of the South Florida Bankers Association.