Jay Schwitzgebel
Chief Information Security Officer, Modernizing Medicine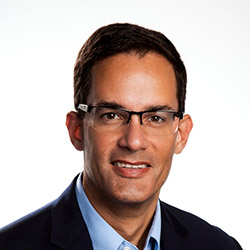 Jay Schwitzgebel is an experienced leader working in information assurance and security for over 25 years. He is currently the Chief Information Security Officer for Modernizing Medicine, a healthcare technology provider that offers specialty-specific solutions to medical practices.
Jay is responsible for setting the company's overall strategic security direction through policies, procedures, standards, workforce training, and information security compliance initiatives. He also oversees all security operations practices, including security testing, monitoring, active defense, incident response, and other related functions. He began this role in September 2019.
Prior to this, Jay held a number of information security leadership roles at companies in the healthcare and technology sectors where protection of information has never been more essential. In these roles, Jay worked to develop and enforce security standards and IT controls to protect confidential information, focusing significantly on maintaining compliance with HIPAA Security requirements and the Payment Card Industry Data Security Standard, and evolving to keep pace with constantly advancing threats.
Jay began his career in the U.S. Air Force where he was last assigned as the Deputy Operations Chief of the Air Force Computer Emergency Response Team. During this time, he honed foundational technical skills monitoring the Air Force's global computer networks for intrusion and illicit activity and equally vital communications skills, preparing the cyber situation reports to flag level Air Intelligence Agency command.
Jay is a Certified Information Systems Security Professional (CISSP) with an Information Security System Management Professional concentration (CISSP-ISSMP), and a Certified Information Security Manager (CISM). He earned his BS in Electrical Engineering from the Pennsylvania State University and his MS in Engineering Management from the University of Massachusetts at Amherst. Jay is currently based in Boca Raton, Florida.